Pace's Disgraceful Alumnus: Why the University Must Cut All Ties with David J. Pecker

1333
To the right of the side entrance of Willcox Hall lies a large lecture hall. Though it's one of the few lecture halls on Pace Pleasantville's campus, there's nothing necessarily extravagant about it. The unassuming room is mainly home to Nursing courses and different events held by the Media, Communications and Visual Arts department. The mystique of this lecture hall, however, lies in its name.
David J. Pecker Lecture Hall is named after one of Pace's most prominent—and most notorious—alumnus. Pecker, who graduated from the university with a BBA in 1968, is the the chairman and CEO of American Media Inc (AMI), home of the infamous tabloid magazine, The National Enquirer. The publication and Pecker have been sued a plethora of times for libel and publishing clearly fabricated stories.
The National Enquirer has been an obvious disgrace to journalism, but for decades, Pace has clearly not seen it that way. Instead of trying to cut ties from the shadiness of Pecker's publication, Pace instead gave the businessman an honorary doctoral degree in Commercial science in 1998, named a distinguished professorship after him, appointed him to the Board of Trustees (which he is no longer on according to Pace.edu), and named a lecture hall after him in a building which holds a majority of Pace's journalism courses.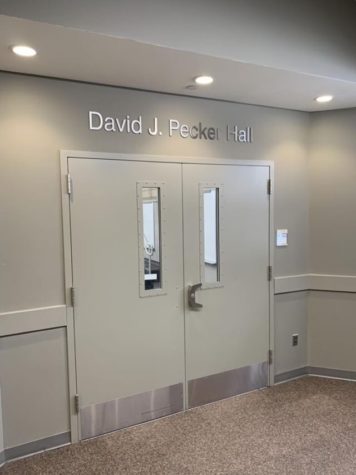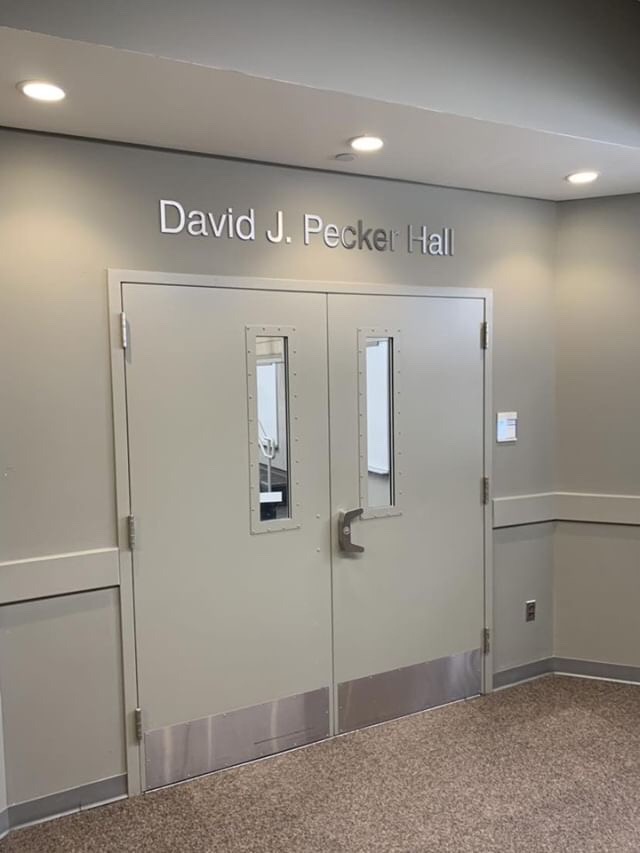 But the irony of the lecture hall's placement is not the only reason why I believe the university should cut all ties from Pecker and remove his name from all honors and buildings.
Pecker has famously had a close relationship with President Trump spanning multiple decades. The issue isn't having a relationship with Trump, but rather the shady dealings he's consistently done for the president. Pecker and the National Enquirer have used "catch and kill" tactics to undermine allegations of sexual affairs and assault against President Trump.
AMI admitted to prosecutors that it coordinated with Trump's presidential campaign to pay Karen McDougal $150,000 in hush money to not go public with a sexual affair. They suppressed the story "to prevent it from influencing the [2016 presidential] election." During his highly-covered congressional hearing last Wednesday, former longtime Trump lawyer Michael Cohen testified that he and Pecker corroborated and conspired to "catch and kill" multiple stories, even before the 2016 presidential election.
It was a clear violation of federal campus-finance laws, but Pecker came out unscathed and was granted witness immunity in August 2018 in exchange for his testimony of Trump's knowledge of the McDougal payments.
But, of course, Pecker didn't see his recent run-in with the feds as a sign to quit shady dealings, and instead continued unethical practices.
In January, The National Enquirer posted a story featuring intimate text messages between Amazon owner Jeff Bezos and his mistress amidst the former's announcement that he and his wife were divorcing one another.
Bezos, using the power that he has, appointed investigators to look into how the private messages got into the hands of the publication. Well, that did not make Pecker and AMI very happy.
The Amazon and Washington Post owner, who has had a far-from-cordial relationship with President Trump, recently penned an explosive blog post revealing that Pecker and The National Enquirer were attempting to "blackmail" him by threatening to reveal private, intimate photos Bezos and his mistress sent to one another in exchange for the billionaire's promise to end the investigation and publicly declare that he and his defense counsel "have no knowledge or basis for suggesting that AMI's coverage was politically motivated or influenced by political forces."
Obviously, Bezos has refused to cave in and is continuing his battle against the publication. Due to Bezos' blog post and Cohen's recent testimony, there is speculation out there that Pecker may lose his immunity deal because of illegal violation of the deal. Moreover, the House Judiciary announced Monday that they are seeking documents from 81 individuals and entities, including Pecker, as it launches its investigation into President Trump's campaign, businesses, and administrations.
Whether or not Pecker faces further legal action is irrelevant, however, when it comes to what steps Pace should take. The fact that Pecker has made a career out of devious conduct should be enough for the university to cut ties from the publisher and remove his name from any and all Pace platforms, whether it be a lecture hall or a distinguished professorship.
But I'll cut the university some slack. I understand why Pace's powers-at-be may have been hesitant to denounce Pecker in the past. After all, the famed publisher has donated to the school in the past to improve its facilities and help Pace fulfill its "Master Plan."
However, there comes a point where morals must trump paychecks. President Mavin Krislov spent last Monday traveling to each Pace campus to express the importance of students' hard work and ambition during his State of the University speech. What does it say for a school that promotes these type of values to be completely silent in the recent Pecker controversies? Why should Pace students believe hard work and ambition gets them anywhere when the university honors a person who has made their riches from unethical practices?
Now, more than ever, is the perfect time for Krislov, and the university as a whole, to denounce Pecker and his sleazy business dealings. If we truly want to be "One Strong Pace," let's begin by completely distancing ourselves from our weakest and most despicable alumnus.