Spring Fest 2022: RECAP
It was an eventful weekend for both Pace's New York City and Westchester campuses as the university kicked off its first Spring Fest in two years. The festivities in Pleasantville began with carnival rides, games, and food trucks arriving on campus Friday, April 29th. Saturday night three artists performed including Marcus Charles, Anayka She, and the featured artist Lil Yachty.
On the first night, April 29th, from 6-10pm, parking lot D was the location for the carnival festivities on the Pleasantville campus. There was a Ferris wheel, a balloon popping game, and another spinning ride called the Tornado.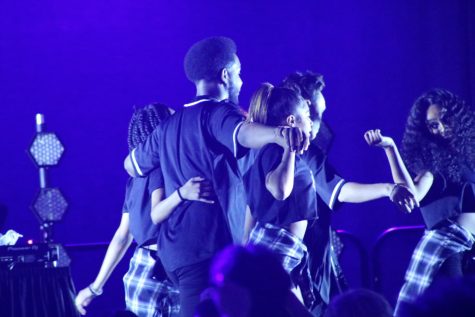 Throughout the event, music was played by the campus radio station, WPAW. A variety of food trucks were also present including Cowabunga Burgers, Mr. Softee, and a pizza food truck as well. The line for the activities was plenty long as many students attended.
For the second night, April 30th, there was the highly anticipated concert in Goldstein Fitness Center. A line quickly formed before the doors opened at 7:15pm that went all the way around the building.
A performance from the Hip Hop Dance Club kicked off the show, followed by Anayka She. From Flatbush, Brooklyn, Anayka She brings a fresh sound to R&B and contemporary soul music. Also from New York in Rockland County, Marcus Charles came on next bringing along a group of female dancers dressed in sparkly headdresses.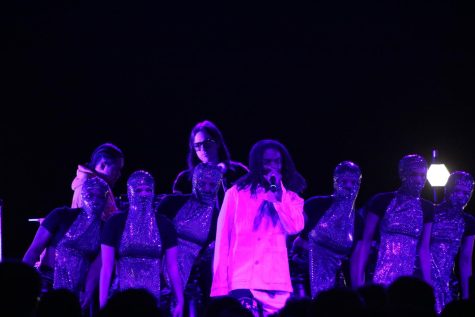 The long-awaited main artist, Lil Yachty, ended the night with a bang. The gym was packed with Pace students from all campuses as well as other outside guests and the atmosphere was full of excitement and hype.
With over 600 students in attendance for both events, Spring Fest 2022 was a smashing success. Many students thought the event was a lot of fun with friends and it was a great way to bring the Pace community together for a weekend.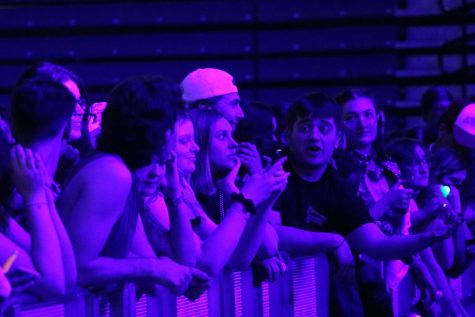 While this was the first time underclassmen had experienced Spring Fest or anything of the sort, Juniors and Seniors say that this was the first big event since before the pandemic. One Senior said that it gave newer students an idea of what the Pace Campus was really like. "These kinds of events happened more often pre-pandemic and Spring Fest was kind of just another big event we had on top of all the others."
With the festival closing out the 2022 spring semester, students are looking forward to the coming years to have a more normal Pace University experience. While we say goodbye to our seniors, we are grateful they got to have one last Spring Fest to end their time at Pace.