Setter Spotlight: Abigail Orkin on her trip to Israel
Abigail Orkin is a junior Communication Studies major on Pace's New York City Campus. Over the summer, she had the opportunity to visit Israel with an organization known as Birthright Israel, the largest educational tourism organization in the world.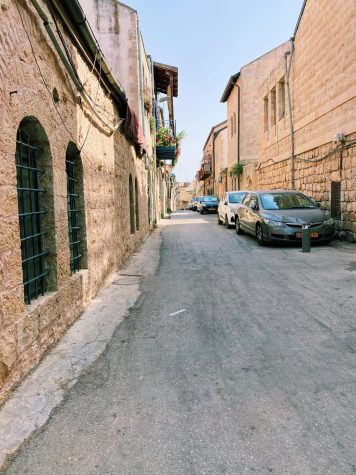 Orkin first visited Israel when she was 12, a few months before her Bar Mitzvah. With Birthright Israel, she always planned to go on this trip as her sister and other friends and family did. 
"I had always planned to do it right after finishing my sophomore year of college which is what I did, I just signed up for the trip on my own I didn't plan to go with anyone, which a lot of people on my trip had come with a few friends that they had known from like home or school and a lot of people said that was like really brave of me to just go on this trip by myself not knowing anyone," Orkin explains that it was a great experience for to meet new people and be on her own during the trip. 
She traveled from Boston to New York where she and other members of the trip left JFK for Israel. She says that after they landed they were, "Definitely pretty tired from that jet lag," but that it was a lot of fun to fully immerse in the culture for the first day. 
For the next 10 days, she explored many landmarks of the country with other Jewish youth from all around the east coast. Her favorite part was during Shabbat in Jerusalem when she and the rest of the group went to a market and did a secret gift exchange similar to Secret Santa. 
Orkin said that her trip with Birthright Israel had a long-lasting impact. She felt that before the trip she was not as in tune with her identity as a Jewish woman. One night in Israel, Orkin was looking up at the stars when she realized how important the experience had become for her life.
Abigail Orkin recommends the trip to anyone who might be interested because of the influence that it has had and the unforgettable experience of exploring not only the country of Israel but her identity and religion as well.