New Pace Market to Provide Free Food to Students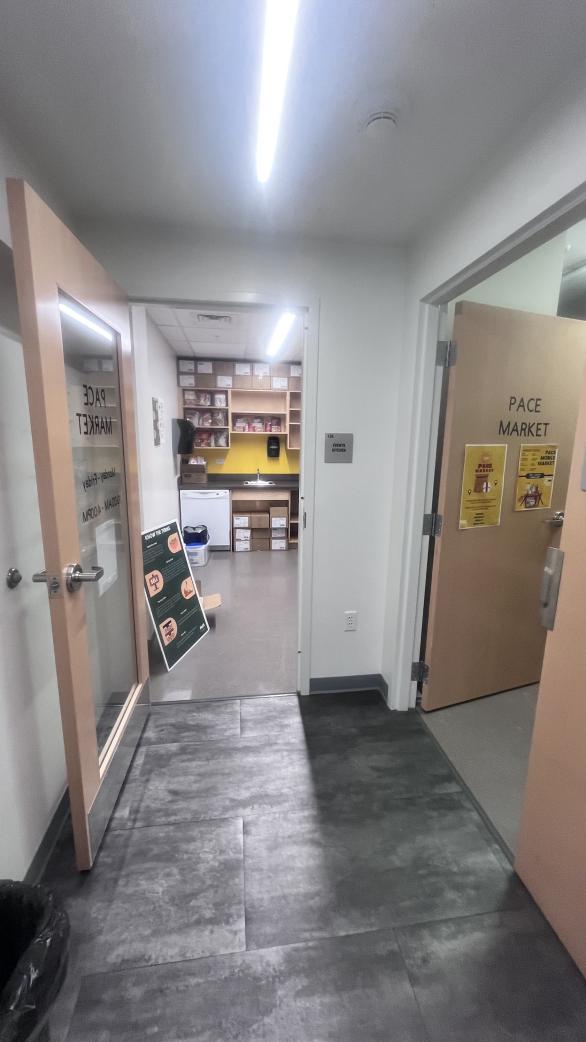 Starting this spring, Pace University's Office of Residential Life partnered with Feeding Westchester, a nonprofit organization focused on addressing hunger and food insecurity in the local community, to install a permanent free food pantry on campus.
Located in the lobby of Elm Hall, the Pace Market provides access to a variety of foods, dry goods, and prepackaged meals. This is in addition to the pre-existing Mobile Markets, which are held monthly.
Wen Xi, the Assistant director of Residential Life on the Pleasantville campus explained the origins of the food pantry via email. She wrote, "This started in 2018, I believe, to bring a mobile food pantry to campus. Since then, we have moved to hosting a mobile food pantry twice a month for our campus and we just opened in January of 2023 a permanent pantry on campus"
Xi explained her role in the food drive. "I coordinate both the mobile and permanent pantries and solicit volunteers to help me unload food and other items to stock them. 
"For me, it was seeing how many people utilized the mobile food pantry and wanting to offer more accessible times for those who cannot make it to the mobile or if they need support more than once a month. Our permanent one is open more hours and days than the mobile and will allow more opportunities to feed our community."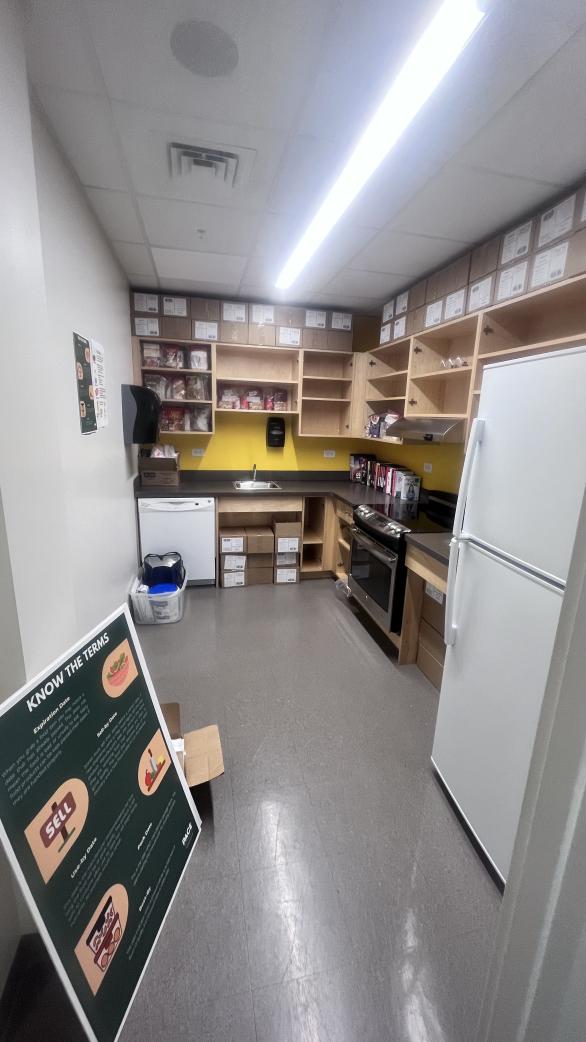 First-year undergraduate student Faith Andrews said that she hasn't visited the Market yet but she is interested in preparing more of her own food. She is looking forward to visiting the pantry. Andrews also said that the food pantry would be a helpful resource for students, especially those who may run low on meal plan money in the future.
Alyssa Gallo, a staff member at the pantry and a Resident Assistant on campus encourages students to take advantage of the pantry and the free food it provides. She said, "instead of spending fifteen dollars on a poke bowl – come here."
The Pace Market is open Monday through Friday from 10 a.m. to 4 p.m. in the lobby of Elm Hall and the Mobile Markets are held monthly. This month, the Mobile Markets will be held on Wednesday, February 8th, and Friday, February 24th from 1:00 p.m. until 3:00 p.m. in the Kessel Multipurpose Room.