Which Streaming Service is Right for Your Taste?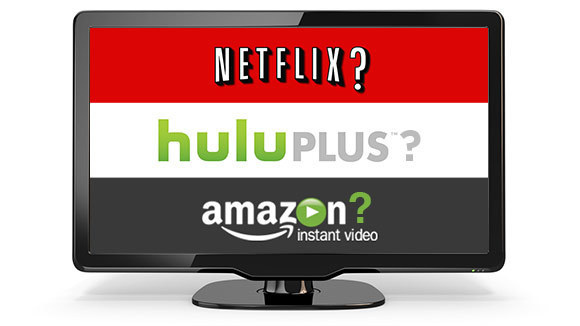 Do you even binge-watch, bro?
As college students and as millennials, there are quite a few things that we are known for, but binge-watching is the most widely accepted. Whether your poison is Amazon Prime, Hulu, or the almighty Netflix, binge-watching is a common occurrence. The key is finding the right streaming service for your binge-watching needs. If you still haven't joined the streaming game, let this article be your guide.
The newest contender in streaming services is Amazon Prime Instant Video. It's not as popular as its counterparts but that could be because it's also way more expensive. Amazon Prime Instant Video has an expansive buffet of TV shows, movies and original programming like Mozart in the Jungle, Transparent, and older HBO shows. Thanks to a deal with Viacom – which controls Nickelodeon, MTV, and Comedy Central – it definitely has a great selection of comedy and children's programming, compared to its competitors.
At $99, this service is recommended for those who wipe their tears with hundred dollar bills. Some other negatives are that they rarely get new content and it's an annual instead of monthly fee – so once the money's gone, it's gone forever.
The second most popular streaming service is Hulu: Geared for those people who want to keep up with the latest and greatest on network television. The service provides access to most of the major network shows – aside from CBS, which has its own streaming services. It also has a solid selection of quality original programming like Difficult People, Casual, and The Mindy Project.
Hulu has three different levels of subscription: Hulu, Hulu Plus (with commercials) and Hulu Plus No Commercials. Regular Hulu is free, Hulu Plus (with commercials) has an eight dollar monthly fee, and Hulu Plus No Commercials has a $12 monthly fee. The downside is that depending on which subscription you get, Hulu has commercials, and a lot of them – less than if you were watching regular TV, but still it's commercials.
Last but not least, Netflix, the OG of streaming services. As you probably know, Netflix provides unlimited streaming of movies, TV shows, comedy specials, and original programming like Unbreakable Kimmy Schmidt, Orange Is the New Black, and House of Cards. While many streaming services have come into existence, none of them truly compare (or compete) to Netflix. One of the greatest things about Netflix is that you can create up to five different profiles on one account, so that your favorites don't get tainted or buried by whatever the rest of your family is watching.
Another plus for Netflix is their recent deal with Disney that gives them exclusive rights to Disney films (in the U.S.) this deal also includes Disney's Marvel, Lucasfilm, and Pixar branches. Netflix is great for everyone, and is reasonably priced at nine dollars a month. There are rumors that the price will increase to $11 dollars, but it's Netflix, so it's worth it. Downside of Netflix is that some titles come just as quickly as they go.
Which of these three streaming services deserve your cash?