Future Nurses Can do it All
Many people on campus know the struggles of being a nursing major. Many people on this campus know the struggles of being an athlete. But, only a few people know what struggle lies in trying to do both. 
Clinical's, tests, games, lift- this is just a typical day for juniors Shelby Cherwek, Victoria DiPresso, and Kamryn Gianfrancesco. All three are nursing majors. Cherwek and DiPresso play for the women's lacrosse team and Gianfrancesco suits up for the field hockey team. 
So, what is the secret to doing it all? All the girls agree that it's about planning your day to day activities when you can. 
"Time management. Organize your life to a tee; plan out everything you're going to do down to when you will eat," Cherwek said. "I keep my schedule on my phone so I get notifications about my schedule, which is helpful in case I forget something." 
Gianfrecesco agrees and adds that a planner is a nursing major-athletes' best friend. 
"I use the planner that the athletic department gives us at the beginning of the year for everything. I even use a second planner that I got from a girl on my team who doesn't use hers," Gianfrecesco said. "It's something that's such a staple. Also, having other friends on nursing and sports teams helps me so much because we'll help each other in class, we have study groups and we always take advantage of tutor time."
It wasn't an easy road to decide to try and do both in college. They were told it would be too hard, impossible even, to have the time to study nursing and live the demanding life of athletes. 
"I knew it would be hard coming in. When I was visiting schools as a senior in high school there were colleges who wouldn't even allow nursing majors to be on sports teams," Cherwek said.  "All you can do is take it day by day."
Last semester, DiPresso redshirted for a medical reason. During that time, she realized that she would rather focus on school and studying than be on a sports team. That's why this year, she decided to become the manager for the women's lacrosse team so that she could still be apart of the team but have more time to fouse on her studies. 
"I redshirted last semester for a medical reason, and by doing that I realized that school is more important to me. I still go to lift, practice and games but I like to have more time for nursing than lacrosse," DiPresso said. "I just happened to realize that while I had to redshirt. I like that I still get to benefit from being on a team."
As you can imagine, sitting and watching Netflix for hours every day is not an option. However, they do find time to relax when they can. Gianfrecesco says for her, it's usually towards the end of the week.
"Sometimes on Sundays, I have time to relax. On Fridays too, in the afternoons. Friday mornings I have practice and leave practice for class, and then I have to make up the part of practice that I missed," Gianfrecesco explains. "I do all my stuff on the weekend but it's frustrating sometimes to leave a class because you have a game at four but you have to travel. It takes away a big part of your day."
But during the week, a typical day can include waking up at five a.m for a clinical in New York City, driving back for class, practice, lift, class, and studying. That's why for these three, downtime is also an important time to catch up on work. 
"I might do one quiz, but downtime relies on tests and homework that we have that week. The first weeks of school are usually easier to get into the routine," DiPresso said. 
"You don't have the option to not do anything for classes when you only have a little time to get it done," Cherwek adds.  
Gianfrecesco is in the middle of her junior season of field hockey, while DiPresso and Cherwek are looking to start their third seasons in the springtime. All three expert multitaskers plan to continue to be on or involved in the team until they graduate.
"I do worry about classes being affected by sports, but at the end of the day I get my work done and I do what I have to do," Gianfrecesco said. 
About the Writer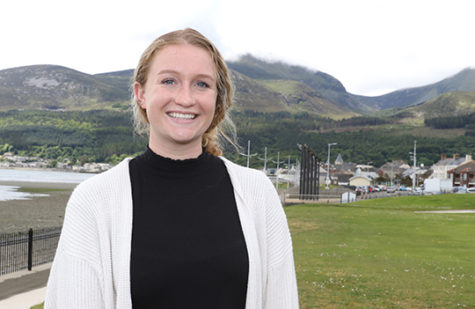 Alexis Nieman, Media Editor
Alexis is a junior Communications major and Public Relations minor. At Pace I am the News Editor for the Chronicle and a member of Entrance One PR club....