5 things every first-year Pace student should know
Everyone's first-year college story is different, but there's one thing that is a universal experience – there is a lot to learn! As a warm welcome to Pace's incoming students, here are five things your fellow upperclassmen wish they knew before starting college.
5. Not an early bird, don't try to get the worm!
Through the transition from high school to college, many believe that since they were able to wake up early for high school then they could do the same for college. It depends on which setting you succeed in best – an early bird or a night owl.
As many first-year students will soon learn, there is an abundance of freedom that comes with being a college student.
"No one is going to be there to make sure you make it to class on time," states Neimar Santouse, a junior business major.
Incoming students should partner with their advisors to make sure their class schedule works for them to ensure their success this semester and for future semesters to come.
4. It's never too early to start your career!
For incoming freshmen, it is never too early to start looking into internships or part-time jobs that relate to your major. Pace University's Career Services is dedicated to finding every student a job, no matter what year or major. For those who are undecided, that is okay! You can still partner with Pace's Career Services to look into internships or part-time jobs that relate to any of your interests.
"I wish I partnered with Career Services sooner, to be honest," states Reginald Mckinnley Jr., a junior. "I saw a lot of my friends getting internships, but it's up to me to make the effort and schedule a meeting with them."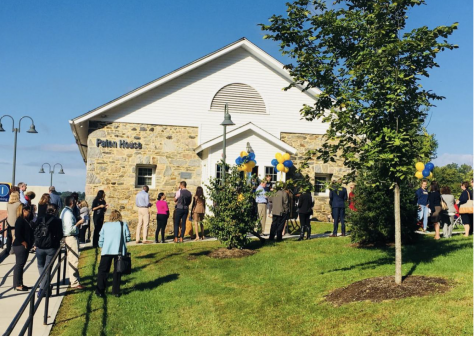 Every Pace student has the ability to schedule meetings with Career Services through Handshake, an online platform that is the destination for jobs, internships, and career information.
3. Be active on campus!
With more than 100 student organizations, every Pace student can find a group that interests them. From academic to Greek life to performing arts, whatever you're interested in, there's a group for you!
By joining clubs, new students will have the ability to build friendships by bonding over a shared hobby or interest. Being active on campus also allows students to network with Pace faculty. Depending on the club, students will have the opportunity to highlight their participation on their resumes to help them find jobs in the near future.
2. Wait it out, don't purchase all your books so soon!
By the end of syllabus week, students may have a long list of books professor states they require for their course. However, many Pace upperclassmen warn newcomers to wait it out!
College textbooks can be expensive and there is no reason to purchase one if the professor isn't even going to use it.
"It depends on the professor really," Mckinnely Jr. states. "Some are assigning homework from the textbook the first week right away. Others tell us a textbook is needed but never assign anything. So, the best thing is to just wait it out."
If a textbook is needed and is too expensive, students are urged to rent or to attempt to find an online PDF version. With the rising textbook costs, it is important to search sources such as Open Textbook Library, Library Genesis, and Textbook Nova to explore free options before deciding to purchase.
1. It's okay to ask for help!
Pace University offers many different outlets for students in need of assistance – mentally and academically.
Pace faculty are aware of the mental stress college can cause on youth. Be transparent with your professors and let them know what is going on in your life that may hinder your performance in the class.
The Counseling Center offers counseling services to all Pace students and is open to all walk-ins, no appointment needed, from 1 P.M.-2:30 P.M. on weekdays.
For academic assistance, Pace offers free tutoring services by appointment.