Pace Students get Wiped Out in Latest Programming Board Event
Pace students tried to stay on their feet during the Programming Board's most recent event: "Wipeout." The event, which took place this past Thursday on Alumni Quad, was themed after a popular ABC game show of the same name.
In the show, contestants race to complete a challenging obstacle course in the fastest time and the winner would receive $50,000 in prize money. No prizes were given out at this event, but to freshman Lizette Zayas, the fun times were enough.
"I really enjoyed this event," Zayas said. "I haven't been on bouncy houses like this since I was little, so it was fun to try it again. It's also nice to see people out here and being interactive."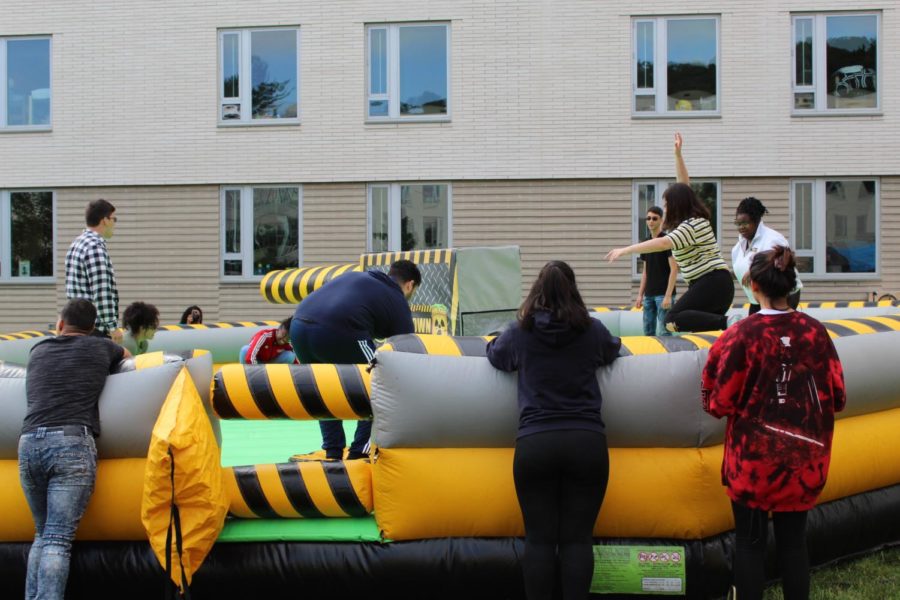 Alexis Nieman.
Programming Board member Mikely Pena gave credit to her follow board members for the event idea. 
"Everyone on the board kind of pitches in to think of events," the sophomore said. "Our head of the Programming Board, Alyssa Ortega, came up with the initial idea. After that, we just talked and collectively decided on what would work and what wouldn't work."
The Programming Board hopes to continue to involve the Pace community with more entertaining events like "Wipeout." 
"The Programming board was responsible for last year's Spring Carnival, laser tag, and a lot more," Pena said. "Our goal is to bring the Pace community together and get everyone involved and out of their dorms. It's also nice to see more freshmen get out of their dorms and get involved."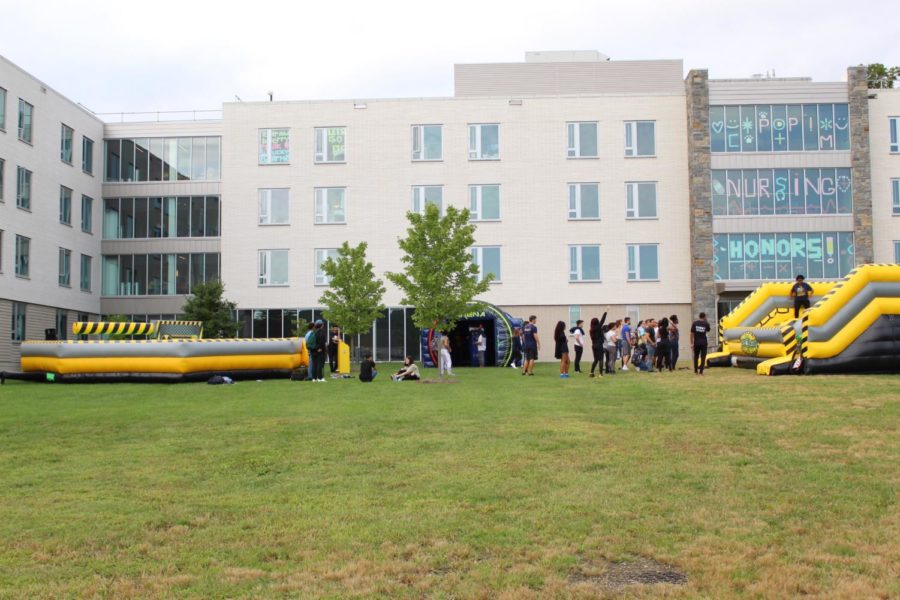 There were three inflatable obstacles the brave participants could try to conquer. One, arguably the most challenging, saw students attempt to duck under and jump over two rapidly revolving beams. The last person to get tripped up by the beams won. One of the first winners of the night was freshman Sean McNamee. 
"This is a really fun event," McNamee said. "I hope they do events like this in the future because I would definitely come to more."
The event was successful in creating nostalgia for the original Wipeout show for its older viewers. 
"I was a fan of the show, so this is a nice throwback," Pena said.
About the Contributor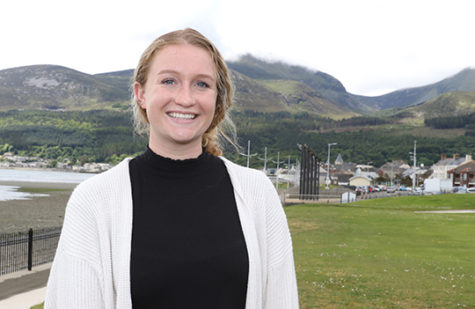 Alexis Nieman, Media Editor
Alexis is a junior Communications major and Public Relations minor. At Pace I am the News Editor for the Chronicle and a member of Entrance One PR club....