Away from a Studio: What Learning Art in a Pandemic Looks Like
After a long winter break, spring semester has officially started at Pace. With COVID-19 maintaining to be a risk to public health and safety, Pace decided to go with another partially-open semester. Despite it being crucial to keep the Pace community safe, it may be difficult to operate remotely in some courses.
Pace's Willcox building, home to many communication courses and larger lectures,  remains unfilled as many classes have transformed to hybrid model. However,  art classes require physical presence to get the best results. Yet, the second floor at Willcox feels as empty as ever.
"It is quite a challenge teaching studio art during the pandemic," Kathryn Marohn, professor of fine art, said. "There is a special atmosphere created in the art studio that can't be recreated when students work individually at home."
Professor Marohn creates a detailed assignment sheet and records the lecture for those who have chosen to stay home. Email is the easiest way to communicate and ask additional questions regarding their assignments. Once they are done, they submit their work online and comment on a classmate's project. "This is the best way to involve the class as a group in art critique and helps foster a feeling of connection," professor Marohn added.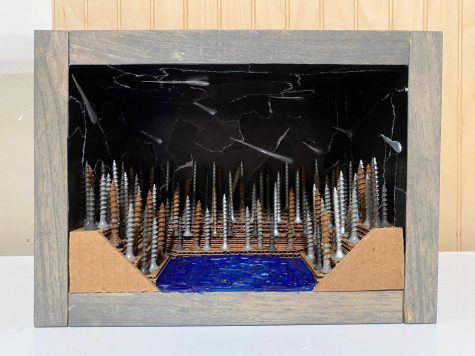 It is not unusual to see students collaborating on Zoom and posting their assignments on Classes, Pace's new learning management system. However, it is unusual for art students to adjust their cameras, show their art work, and share some ideas with classmates over Zoom.
"With the in-person classes, you get inspired by others' work, get critiques by your peers as you're working," senior digital cinema and filmmaking major Ashley DeSalvo said. "When your class is half online and half in person, you don't get that same community building."
For the past 11 months, higher education has benefited from online learning and provided students with comfort and flexibility. But in fine arts, students need more than a computer and internet connection. Since access to campus materials is limited, and some students have opted to remain online, it has become a major issue for students to turn their rooms into art studios.
In some art classes, remote learners submit their work online with art gear they have at home. However, in Professor Marohn's ceramics class, students need to pick up required materials from the studio and bring back their finished work for glazing and firing.  
"All students are required to buy some supplies, most of which they order online. We try our best to keep the costs down," professor Marohn said, adding that Pace had provided supplies in pre-pandemic semesters but COVID-19 precautions restrict this type of aid to students.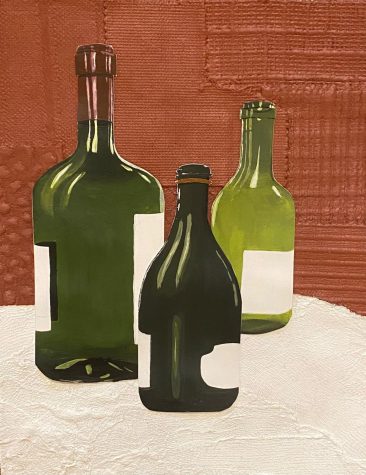 In some cases, it is advantageous to be physically in the classroom as  some materials are not included on the supplies list provided by instructors. "You can get all of the assignments done with what was included on the supplies list but sometimes you want a random tool like an x-acto knife or a compass to get the job done," DeSalvo said.
It was unusual, or not even possible, to take a remote art course before the COVID-19 pandemic as participation and getting feedback online were considered 'out of this world.' Though many students have adapted to the new system with flexible hybrid models and faculty members' help, it can still be challenging to be away from classmates and getting instant feedback from professors. 
Despite living on campus and attending classes in person, DeSalvo believes that learning art online damages communication among students. Describing the difficulties of remote education in art studios, DeSalvo says, "With art, your work is only going to be as good as you make it. So if you're online, you might just want to get the work done to submit it and there's no one looking over your shoulder giving suggestions or advice to really make you thrive."