New Jerseys, New Squad: Pace WBB Prepares For 2022-23 Season
The Pace Women's Basketball Team has a new look, with a new roster and new jerseys. They hope to match or succeed last year's success: An Elite 8 Berth and NE-10 Regular Season Championship.
4 freshmen joined the team, the other 11 members returned from last year. Notably, guards Lauren Hackett and Kelsey Quain are back as graduate students making up for the year of eligibility lost in the 2020-21 season due to the Covid-19 pandemic.
The Setters' new home jerseys debuted on their Instagram for Media Day, sponsored by the Air Jordan Brand. In a TikTok they posted, the side of the jerseys can be seen with a leopard print. There appears to be less blue trim, seen only on the numbers and letters compared to last year. The team's road blue jerseys were seen at their first game of the season on November 11th vs Daeman College in Rochester, N.Y.
This year's schedule is made of 27 games. 13 games will be at home at the Goldstein Center, and 14 on the road. Pace has 7 non-conference games, 20 for NE-10 competition.
Following the Damean College match, Pace will play Roberts Wesleyan University the next day. On November 19th, they welcome the University of Bridgeport to Goldstein, followed by a trip to Staten Island, N.Y. to play the College of Staten Island. The Setters go to New Jersey on December 13th for a tilt with Felician University, then go back home to play Dominican College on December 16th. Saint Thomas Aquinas College comes to Goldstein on January 16th to finish non-conference play.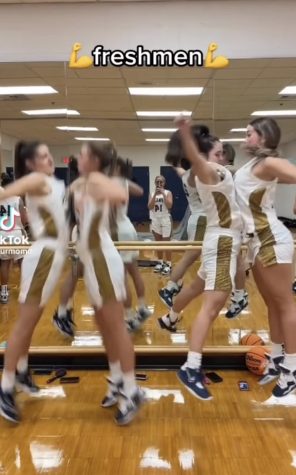 NE 10 home games begin with  Southern New Hampshire coming to Pleasantville on December 3rd and  Bentley University on the 6th. Ending 2022 is College of Saint Rose for an afternoon game on December 31st. Their first home opponent in 2023 from the conference will be American International College on January 10th, followed by Saint Michael's College on January 18th and Lemoyne College on January 24th. For February, Southern Connecticut State University pays a visit to Pace on the 4th, and in-state rival Adelphi University of Garden City, N.Y. comes upstate on February 15th Finally, Franklin Pierce is the visiting team on February 21st.
For the road, Pace will start by visiting Southern Connecticut State University in New Haven, C.T. on November 30th. A trip to Rindge, N.H. will begin in December to play Franklin Pierce University on the 9th. To start the new year, Pace goes to Long Island to meet Adelphi University on January 4th. Three days later is a road game in the state capital of Albany where Lemoyne College awaits our Setters. A week later on the 14th, it's on to Worchester Massachusetts where Assumption University plays host. On the 21st, Pace returns to Connecticut, this time to West Haven where the University of New Haven awaits them. Pace plays two games in 5 days in Manchester, New Hampshire. First, it's Southern New Hampshire University where Pace WBB had plenty of success last spring on January 28th, and then across town to Saint Anselm College on February 1st to begin the last month of the regular season. The Setters then trek to Waltham, M.A. to meet their conference rival Bentley University on the 11th, and conclude their road games when they return to Albany to play the College of Saint Rose.
Watch the Pace Women's Basketball Team's first game live tomorrow on paceuathletics.com, where you can also keep up with the team's NE-10 regular season title defense. Make sure to show up for the first home game of the year on November 19th.