Pace Softball Makes Second Straight NCAA Tournament
The Pace University Softball team will appear in their second straight appearance in the NCAA Tournament this Thursday.
Pace qualified as the 7th seed of the East Region. Their opponent is 2nd seed Wilmington(DE) University. The East Regional final games will be played at Adelphi University, the 1 seed of the East Region. They first go got Wilmington, Delaware to play the Wilmington University Wildcats.
The Setters learned of their faith during yesterday's NCAA Selection Show. Pace will look to get out of the opening weekend this second time around. They downed Adelphi 6-0 in their opening game as an 8th seed on May 12. Their next opponent Caldwell University edged Pace 4-3, giving Adelphi a second chance who would in turn shut out Pace, in both games on May 13.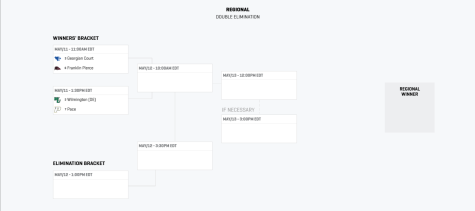 The Setters head into the tournament with a 26-23 record, a step back from last year's 28-21 standing. However, in the NE-10, Pace is 15-9. Their home record stands at 17-4 and is 2-0 in neutral field games. Within teams in the region, Pace's record was tallied to 24-16.
Pace recovered nicely from a 3-9 post-spring break record. They got 13  wins from 15 contests from April 5-16. They also got 3 straight at the end of the regular season before their first-round NE-10 Championship loss to Southern New Hampshire.
This upcoming game will be the first game between Pace and Wilmington since a doubleheader on March 17, 2019. The Wildcats' record for the year is 39-13, but 3-3 in neutral games. Wilmington and Pace share their section of the bracket with 6th-seeded fellow NE-10 School Franklin Pierce University and 3rd-seeded Georgian Court University.
Game time is set for 1:30 pm. View the entire bracket for the tournament here. Watch the Setters live on caccnetwork.com/wilmington