Beating the "Freshman 15"
Hang on for a minute...we're trying to find some more stories you might like.
Out of all the stressors that college has to offer, such as schoolwork, extracurricular activities, and or sports, weight gain may be on top of the list for some incoming freshman. The myth that all college freshmen are bound to gain 15 pounds by the end of their first year is not only a bit of an exaggeration, but can easily be avoided.
"I avoided freshman 15 by exercising daily while eating the healthy alternatives that were offered such as egg whites and the salad bar," Jared Tang-Alejandro said.
Starting a new diet and new schedule all together can be tricky at first, but picking the right foods to eat at the right time of day can make a big difference in ones' weight.
Students may get hungry after staying up late cramming for exams, but eating food late at night can put anyone on their way to weight gain. Instead, it is important to sleep at night and eat a nutritious meal before exams.
"For late night snacks, I used to resort to the nearest thing possible- whether it was a bag of chips or a few pieces of candy," junior health science major Vincent Simpson said. "But now I eat tangerines."
It is significant to keep in mind the time of day you are eating, but it is also vital to consume the right foods. The Kessel Student Center cafeteria has a plethora of food choices including vegetarian and vegan options. With a salad station, a fresh smoothie bar, and fresh fruit, it is not an impossible task to eat healthy while attending Pace.
"In order to control your weight, diet is the most important thing," Ajay Dogra, a senior nursing major and avid Goldstein Fitness Center visitor, said. "For food, nutrient dense food that are high in protein are good to prevent weight gain."
Another aspect of staying healthy and maintaining a healthy weight is exercise. Pace students are lucky enough to have a free gym membership to the Goldstein Fitness Center located right on campus. The facility has equipment to satisfy every type of workout.
"Any workouts that increase your heart rate will work for losing weight," Dogra said.
Whether it is cardio, powerlifting, or yoga, it is important to fit some sort of exercise into your schedule. Maintaining a healthy lifestyle of eating the right foods and exercising at college may seem like a challenge, but it does not have to be.
"Some health goals I've set are to… walk to class instead of driving from the townhouses, and try to form a healthier diet by incorporating more fruits and vegetables throughout the day," Simpson said.
It is important to set realistic goals that can be upheld throughout the entire semester. Trying to go to the gym every day for an hour may not be compatible for everyone's schedule; but the important thing for students is to make a plan that works for them and maintain it.

About the Writer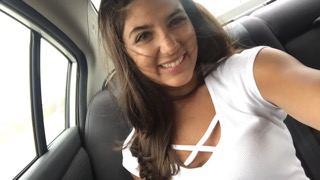 Christina Bubba, Feature Editor
I am a junior Digital Journalism major with a minor in Public Relations. On campus, I am Feature Editor of the Pace Chronicle, a part of the Cheerleading...