Freshmen Take Control of the Internship Fair
Hang on for a minute...we're trying to find some more stories you might like.
The Job and Internship Fair comes to Pace once a semester, giving students the chance to jump-start a career in their field or find local work. It is encouraged to be prepared for this event before attending, but this year, freshmen have the chance to prepare by observing.
The 2018 Fall Job and Internship Fair took place this Wednesday from 11:00am-2:00pm.
The freshmen tours were introduced and given for the first time in the Fall 2017 semester. The tours were conducted by two faculty members and one Peer Leader this semester. Peer Leaders are well suited to lead these tours because they are directly connected to the freshmen through the University 101 class that they assist in teaching.
"We get trained on the fair and are able to take them around," Associate Director of First Year Experience, Cathy Raynis Meeker said. "We have them talk to an employer and get advice about what they are looking for so when it's their turn, they have less anxiety, they're more relaxed, they're more confident, and they can hit the ground running."
The Job and Internship Fair is held in the Goldstein Fitness Center where representatives from local and national companies come to meet prospective employees from Pace. Students walk around the gym meeting employers and learning about different opportunities. Students get the chance to pitch their resumes and in some cases, set up interviews on the spot. The freshmen are able to see this through the tour and are able to start thinking of what they need to do to be prepared for the next fair.
"For future tours, I'm going to bring my resume and look at the list ahead of time to see exactly what I want to stop at," freshman Benjamin Dengler said.
The tours give freshmen the chance to start thinking realistically about their futures and how to prepare for them. The list of preparations for this event may seem overwhelming to first-year students, but seeing all the upperclassmen walking around as professionals can be motivational.
"We want them to have their eye on what the ultimate goal is; to get a job," Raynis Meeker said. "We also want them to realize that they need to prepare with Career Services before the event."
Prior to attending the fair, all students must have their resumes approved by Career Services. The first-year students who attended the fair now recognize the importance of becoming acquainted with the professional atmosphere.

About the Writer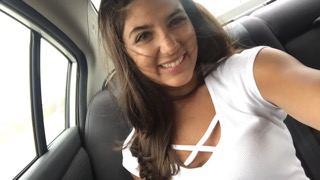 Christina Bubba, Feature Editor
I am a junior Digital Journalism major with a minor in Public Relations. On campus, I am Feature Editor of the Pace Chronicle, a part of the Cheerleading...