New Vybz Brings a New Dynamic to Dance
Hang on for a minute...we're trying to find some more stories you might like.
The New Vybz dance team made their first public debut Thursday night at the Step and Stroll competition in the Goldstein Fitness Center. They performed two rounds of dances in hopes of winning the $1,250 prize in order to fund their competitions and uniforms.
For the Step and Stroll competition, each dance had to be between three and five minutes. New Nybzdances, 'Work' and 'Move to the Beat,' incorporated jazz, step, dance, and stroll.
"We are mainly supposed to be a competition team, so Step and Stroll is perfect for our first performance," President of New Vybz, Jayna Cooke-Tracey said. "Our next performance will be at the P4K Dance Marathon next month."
Although they did not place in the Step and Stroll Competition, New Vybz is a newly formed dance team that began last fall with merely six members. It has since grown into a team of 13 girls and a full e-board.
"It's our first debut, what we have is going to wow the crowd, even if we don't win," Vice President Kiana Charles said.
Their performance resulted in cheerful crowd reactions and a loud reply to their "YUR" call into the crowd as intended. The E-board consists of: Jayna Cooke-Tracey (President), Kiana Charles (VP), Jada Haughton and Jamila Stewart (Secretaries), Nicolette Camacho (Treasurer), Amaya Martinez and Angelica Amaro (Senators) and Handerson Saint Hilaire (Officer).
"[The team] adds a lot to my plate of responsibility, but the family we're creating with the girls is so heart-warming," Cooke-Tracey said. "It is also good leadership skill building because keeping my team in check and running e-board meetings and planning events is a lot. But it's worth it."
They practice three times nights a week with added practices on when they are close to competitions. The type of dance they perform is a mixture ranging from anything such as contemporary to hip-hop.
"We do all styles of dance," Kiana Charles said. "We keep it open so that people who are not comfortable with certain things can still shine in their own area of expertise, as well as get exposure to new types of dance."
The team hopes to expand in numbers and talent in the future. New Vybz strives to travel and compete against other dance teams around New York State. After the P4K Dance Marathon, the teams next performance is for the Zeta Phi Beta banquet on December 8.
"[New Vybz] gives me a reason to get out of my room and it gives me something to look forward to throughout the day," Charles said. "That is something I really enjoy about the team."

About the Contributor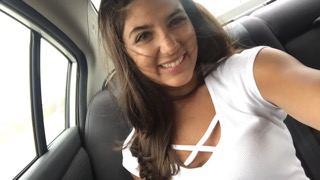 Christina Bubba, Feature Editor
I am a junior Digital Journalism major with a minor in Public Relations. On campus, I am Feature Editor of the Pace Chronicle, a part of the Cheerleading...