Don't Stop Us Now: Why Queen Remains Popular among Gen Z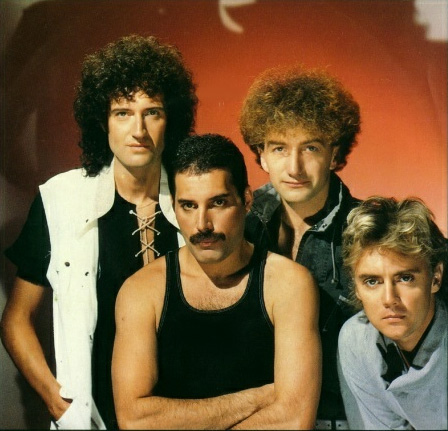 Pace senior Jessika Pietryka stood mesmerized at what she was seeing at the Bell Centre in Montreal, Canada. The extravagant lights and roaring music that played throughout the venue made the international trip worth it for Pietryka, who sought out to see her favorite band, Queen, live in concert.
It was the moment of a lifetime for Pietryka on that July day, as the band's music is what she has turned to during challenging times in life.
"I started listening to Queen while I was going through a breakup and I haven't stopped listening to them sense," the senior said. "And during stressful weeks, I find myself listening to them more and more. And you know I'm stressed when it's like on constant replay."
The information systems major is a part of a growing Gen Z/millennial Queen fan base. The band's biopic Bohemian Rhapsody, which hit theaters just two weeks ago, was seen by a substantial amount of college-age individuals. Despite front man and legendary vocalist Freddie Mercury's death in 1991–which marked the last year the band released new music–Queen remains incredibly popular, including among the community.
Pietryka explained why she believes the band's music stands the test of time and as popular with young adults in 2018 as it was with the same demographic in 1978.
"Their music is just so complex in terms of how it is composed and the words that they have," she began. "All the words have so much meaning behind it, and I think its just beautiful. It's something different and something you don't really hear anymore." 
"I think it made people realize if you were a misfit, it was okay," she continued. "Anybody can listen to Queen and love their songs, which is really cool."
Pietryka said the band, which consisted of Mercury, guitarist Brian May, drummer Roger Taylor, and bassist John Deacon, released so many hits that even if a student does not know their name, they for sure know their songs.
"A lot of people are fans of Queen songs but they don't even know that it is Queen," she began. "Because when you look at Queen, they put out so many number one hits. So many number one hits that we know just from such a young age, but they just don't know it's Queen. I can name five songs that everyone has heard: "We Will Rock You," We are the Champions, Somebody to Love, Bohemian Rhapsody and Don't Stop Me Now."
And though the newly released biopic, which Pietryka said she enjoyed, focused primarily on Mercury and his rise to stardom, the senior said she also has great appreciation for the rest of the band members.
"I try to understand [the movie] was mostly about Freddie Mercury but I would've like to have seen it be more about the entirety of the band," she said. "I think one of the reasons I got into the other members is because I read about them and learned Brian May is an astrophysicist, Roger Taylor was a biologist and John Deacon was an electrical engineer. Every single one of them had college degrees. Like, John Deacon used to rig their amps. He used to go in and make them louder because he was good at that type of stuff and no one knows that."
Kailia Williams is another Pace student who has great affinity for the British band that dominated the charts throughout the 1970's and 1980's. She explained explained what she believes makes the band popular across multiple generations.
"For me it's a mix of simplicity and storytelling," Williams, a senior, began. "They all have hooks that you can hum or stomp with out the use of other instruments. On top of that, their melodies are relatively simple but song really well. For example, most people love Adele but in my experience they would hold back from signing her because they know they can't hit most of her notes without embarrassing themselves. It's different with Queen, each song might have one or two hard notes but the mood of the songs make way for focusing on fun instead of style. And the storytelling they weave like in "Bohemian Rhapsody." It's like an oral story that can be passed down for generations simply because it's odd enough to be memorable but also easy enough to sing. The perfect balance."
To Pietryka, there will never be a band like them. She said Queen's unity cannot be matched by a modern band.
"At the moment, I'd say no… the cohesion of the groups are not as strong as Queen was," Pietryka said. "And you can't get on their level if you aren't going to stay together."
Queen's legacy still lives on, and their music's influence can be felt across the Pace community.