Pace hires first Diversity Chief Officer 
Tiffany Hamilton is six weeks into being the first person to hold the position of chief diversity officer at Pace, a position that is in high demand for universities around the country. Hamilton has her eyes set on leaving an impact on the community at large through her passions of higher education and inclusion for everyone.
Hamilton graduated from the University of Missouri, Kansas City where she received a Bachelor's degree in Liberal Arts and a Master's in Higher Education. Throughout her time at the University, Hamilton was involved with their multicultural office and later worked for the school. She also served as the first Diversity Chief officer for Westchester Community College.
After her experience at the community college, Hamilton decided she was ready to move towards a four-year school and came across Pace at a local conference. Hamilton's conversations with the students created a lasting impression. Once she completed research and found Pace's mission of "Opportunitas," she discovered that this was the right school for her.
Although Hamilton seemed destined for success, she recalled a pivotal moment in her undergrad that influenced the rest of her life. After an undergraduate exam went poorly, she had contemplated dropping out of school. However, Carla Settles, a maintenance worker at the university, had come across Hamilton and relayed, "whatever you decide to do, keep your head up."
These words struck a chord and this interaction left her inspired, "It was an everyday person who planted a seed in me," she said.
As Pace's first Diversity Chief Office, she will work with various departments to reinforce ethical and diverse practices that focus on inclusion for all to help the retention and recruitment process of the students, faculty and staff.
Hamilton has a bright picture in mind for the future, "My hope is that everyone can see themselves in this work and apart of process and see Pace as not just diverse, but inclusive of everyone."
In order to accomplish this, Hamilton plans on being present  and creating relationships throughout different levels of the University, "Expect me to be present in spaces and hear the voices of the community and building relationships with students, faculty and students."
She reiterated that she isn't shy to meet with a variety of students or attend an organizations meeting like the new ASL club that started on the Pleasantville campus.
Although, the position entails a wide range of jobs, Hamilton finds great enjoyment in her career, "I have found a place where my passion, profession and professionalism exist in all the same play."
In fact, as a young adult Hamilton recalls always rooting for the underdog or advocating for those who were treated unfairly. One example was her fight for the high school volleyball team because they didn't receive the same care as other athletic teams.
Now Hamilton hopes her impact on higher education is a positive one, "I'm most passionate about education because of the impact higher education has had on my life and how it has the power to change the future generations.

About the Contributor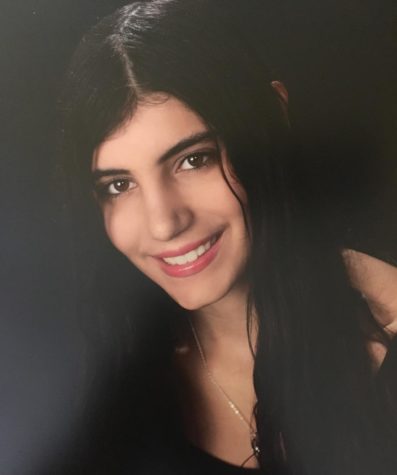 Katie Walsh, Managing Editor
Katherine (Katie) Walsh is a junior double major in digital journalism and public relations. In addition, she is attaining a minor in sports media and...