How Are You Using Your Flex Dollars?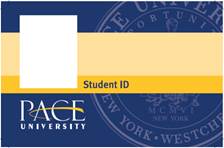 Flex dollars are an important addition to a student's meal plan because it provides extra money for eateries outside of the main cafeteria. It is a set amount of dollars that comes with every meal plan package to be used off campus but more money can always be added to it.
The average meal plan distributed to students is the Bronze package. This package comes with $115 worth of flex. The higher levels are Silver, Gold, and Platinum. Silver comes with $150 flex dollars, Gold comes with $175, and Platinum $200. There are other packages under Bronze that offer fewer flex dollars, such as the Blue and Green packages, which provides $100 and $25, respectively.
Flex gives you the ability to change up the usual eating routine one is used to having in the main cafeteria. It is specifically designed for students to use outside of Kessel without dipping into their own individual pockets.
Surprisingly, there are a lot of options for students to use their flex dollars. There are a total of fifteen they can choose from in general. The main establishments students tend to use their flex at include Applebee's, On's Chinese Kitchen, Frank and Joe's Deli, Pleasantville Dinner, and Sal's Pizza.
However, there are a lot of other establishments that students either do not know about or did not know they could use their Flex at. Next Stop Gourmet, Martha's Pleasantville Deli, Falafel Taco, Blue Walrus Frozen Yogurt, Subway on Bedford Road and in Thornwood, and Gyro World all fall under this category.
The Pace Mart, located on campus, is another place that accepts flex. However, this is not really somewhere students go if they are looking for full meals to eat. It is convenient for a quick bite to eat while studying at the library but nothing more than that.
Flex dollars is extremely convenient to have, especially when Kessel is not what the craving is for that night. Domino's, McDonald's, and Wendy's tends to be other routes students take when it comes to food options but they require money from out of pocket. Flex is a helpful alternative solution to that.
What makes flex even better is that it is included in the meal plan, so this is money already in place for outside eats. Flex leaves students with more variety to choose from and something different than what the cafeteria offers.
About the Writer
Josiah Darnell, Opinion Editor
I am a junior Digital Journalism major with a minor in sports  marketing. I'm currently the Opinion Editor of the Pace Chronicle. I'm from Queens, NY,...