Meet the Coaches: Pace Football's New Coaching Staff
Last January Pace welcomed in its new football coaching staff that has since implemented a series of changes to the program, coordinated by head coach Andrew Rondeau.  The team of nine removed their sunglasses and put down their clip boards, though just briefly, to give The Pace Chronicle an introspective look at the men who have been working towards instilling greatness in some of Pace's finest athletes.
Andrew Rondeau (Head Football Coach): Rondeau's loyalty to Boston hasn't hindered him from moving to New York to serve as Pace's seventh head football coach. The father of four, who is in his 24th season of coaching, served as the defensive coordinator and linebackers coach to Old Dominion (2007-2011) where he revived the football program leading the team to its first-ever bid to the National Collegiate Athletic Association (NCAA) Football Championship Subdivision Playoffs in his final season there. In addition to Old Dominion, Rondeau has prior experience in some Division I and II schools such as Holy Cross, University of Maine, University of Buffalo, University of Tennessee-Martin, North Dakota State University, University of Pittsburgh and Northeastern University.
Rondeau said that he is motivated by greater potential that he sees in his athletes and feels that coaching is what keeps him young. Additionally he said that coaching football subsides his self-diagnosed Attention Defecit Disorder as his duties and goals are constantly changing with the seasons.
Robert "Bobby" Maffei (Wide Receiver Coach; Recruiting Coordinator): Maffei joins Pace after three years with Central Connecticut State University, where he served as the Head of Football Operations. Often referred to as the "little guy" of the group, Maffei is a Colts fan with a lot of energy, as he says he "runs like a nut, and yells like a nut". Maffei brings a diverse background to the staff, as some of his prior duties include recruiting, coordinating team travel, and creating weekly scouting reports.
While he is the shortest of the bunch, Maffei does admit he was the tallest student in his first grade class, and the other coaches say that it was the only time he was tall.
Eric "Usher" McCarthy (Running Back Coach):  McCarthy met head coach Rondeau last summer when the two worked at a day camp together. He joined Pace in March following employment at Plymouth State University, where he was part of the coaching staff since 2010.  McCarthy has been around football his whole life, having served as a quarterback for his high school team. Although he has a more laid-back personality, he tries to be as energetic as possible while holding his players to high standards.
Corey Hetherman (Assistant Coach; Defensive Coordinator, Linebacker Coach): Hetherman was personally recruited to Pace by Rondeau as the two worked together at Old Dominion where he served as defensive coach for four years (2010-2014). The Oxford, Massachusetts native has been coaching football for eight years at all levels and played as the quarterback throughout his college career at UMass Lowell and Fitchburg State University. Arguably the most worldly of the staff, Hetherman served overseas as the starting quarterback for Austrian and German leagues, only to move up the rankings to become the offensive coordinator for the Wuerzburg Panthers of Germany. Despite his great success with football, Hetherman is insistent that his basketball skills are far superior to those of his athletes, according to offensive lineman Terrell Price, who plans on challenging his coach on Pace's courts.
Hetherman said that football provides an opportunity for students to expand their college career and give them a chance at success in the long run.
Chad Walker (Offensive Coordinator; Quarterback Coach): Following a four-year career as a college Varsity Letter winner at Lafayette and a two-year career as head coach to Bridgton Academy (where he posted a winning record), Walker joins Pace's staff, eager to get back in the game.  The father of three considers himself to be a laid back coach, but admits that he can get "quite animated" as things are his way, or the highway.
Aside from coaching and parenthood, the Giants fan considers himself to be a teacher, first and foremost.
"It's my job to make sure that I understand everything that is going on because if I don't then how will our players understand?" said Walker.
When he is not instilling his values in his athletes and children, Walker enjoys going to country bars and doing a little bit of square-dancing.
Darnell Stapleton (Offensive Line Coach): Hailing from Rutgers University where he was a graduate assistant coach, Stapleton comes equipped with NFL experience, as he was a member of the 2008 Pittsburg Steelers, starting in 12 of 14 games, and winning  Super Bowl XLIII with the team, when the Steelers beat the Arizona Cardinals.
Stapleton considers himself to be the class clown as he realizes that sports are games that require the ability to have fun. Stapleton said that 90 percent of the time he is joking around, but he switches over to "serious mode" when he needs to and can be very demanding and expects a lot from his players.
Stapleton enjoys watching a variety of cartoons, from adult favorites like Family Guy to Sunday classics such as the Looney Tunes. Stapleton has volunteered himself to be the official food critic for The Pace Chronicle and he is currently being seriously considered by the Chronicle staff.
Reggie Garrett (Defensive Backs Coach): After playing for Norfolk State University in Virginia (2009-2012), where he switched from quarterback to wide receiver in his sophomore season, Garrett followed in his father's footsteps which led him to a career of football coaching. The 24-year-old graduated from Norfolk State University in the fall of 2012 with a degree in construction management, and then made his way to New England where he served as the cornerback coach at University of Rhode Island.
"I am happy to build the Pleasantville campus and I think that the change will boost the school," Garret said.
"I like New York- having NYC in the backyard is a good asset and I am happy to be here."
Conor Gilmartin-Donohue (Tight Ends Coach): Gilmartin-Donohue is a triple-threat athlete, as he played football, basketball, and lacrosse during his high school days at White Plains High School. Gilmartin-Donohue went on to play Division I football at Northeastern University, followed by North Texas his senior year.
After serving as an assistant coach for the White Plains High School football team, Gilmartin-Donohue looks at his new position at Pace as a challenge, but one that he is certainly looking towards.
Though he is self-described as sarcastic, Walker added that Gilmartin-Donohue considers himself to be a "reserved coach who has no problems raising his voice when needed".  His favorite meal is Chinese food, specifically General Tso's Chicken, which his co-workers joked he couldn't even pronounce correctly, to which Gilmartin-Donohue replied "as long as it's in my mouth, I'm happy."
Stephen Gruber (Defensive Line Coach): Gruber is two months into his career as a collegiate level coach. Prior to Pace, the Thornwood local served at the defensive line and off line coach for the Westlake High School Junior Varsity team (2013) and as defensive Junior Varsity coach for linebackers and wide receivers at John Jay High School (2012). He graduated from Cortland State with a degree in physical education in 2012, where he played on the defense line (2008-2012). Gruber might also be an asset to Hetherman on the court, as he played basketball in high school, and baseball as well, though it seems as though football proved to be his calling.
"I am enjoying my experience at Pace and I look forward to changing [the University] and making it better," Gruber said.
Michael "Bo" Bohlander (Strength and Conditioning Coordinator): Described by Rondeau as a scientist of his field, Bohlander has been at Pace for eight years, not including the four in which he attended as a student as a four year starter for Pace's Division I baseball team. Bohlander, who ranks second in the University's history for Runs Batted In (RBI) and home runs, rewrote Pace's homerun records in which he hit 17 in his junior year (2001). The certified strength and conditioning specialist was drafted to the Chicago White Sox in the 27th round of the 2002 Major League Baseball draft, as well as other regional and national teams including NCAA Division I Independent All-Star Team in 2002. Bohlander worked with subdivisions of the football team twice a week for weight training.
"Being a part of the team is a unique situation that I'm a small part of," said Bohlander, who returned to Pace following his professional career when he used the new facilities to work out in. "I like to think that I'm there for the athletes – I went on the same journey that they did and faced the same struggles that they do, so I can sympathize for them. I love sports and enjoy the day to day interactions that I have with the athletes. It's great to be a part of something that I certainly enjoy."
About the Contributors
Cecilia Levine, Managing Editor
Cecilia Levine is a senior applied psychology major from West Hartford, CT. She began writing for the paper as Feature Editor in the spring of 2013. When...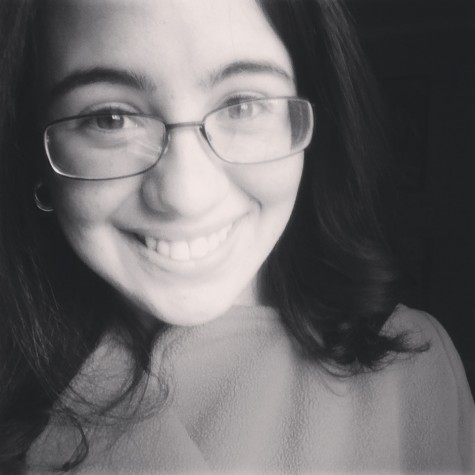 Natalia Alvarez Pagan, Sports Editor
Originally from Puerto Rico, Natalia Alvarez Pagan is a senior marketing student with a focus in sports marketing and a minor in journalism. Natalia hopes...