Should the Mailroom Notify us about Cards and Letters?
Every now and then, a student will receive notification from the Pace mailroom located in Elm Hall signifying that they have a package waiting for them. Students then can go pick up the package during the day or call the mailroom and have them place their package in a locker for pick-ups after 5 p.m.
However, even though students get notified for packages, we have no way of knowing whether or not we received a card unless someone informs us. Sometimes, cards and letters are meant to be pleasant surprises and not something one is waiting for.
Furthermore, these  letters could be of extreme importance and pertain to a refund from the university or an absentee ballot that one is waiting for so they can do their civic duty and cast a vote.
The packaging notification system is convenient for both students and the mailroom staff. Students can pick up their package that they know will be there waiting for them. This means they can incorporate it in their schedule without it causing a hindrance to their day. Moreover, this prevents the mailroom from becoming overcrowded with individuals coming to see if their package has arrived. It would become an overcrowded mess during common hour similar to the Kessel Student Center. 
With the system already in place, how much more of a challenge could it be to notify students about cards and letters? Currently, a student would have to check the mail room each day to know if they were sent something. Those students who decide not to constantly check the mailroom will typically receive cards weeks late and will only realize they have something there when they receive a package or when a family member/friend asks if they received their card. At times, it can come across rude if one receives a letter and does not respond with their appreciation, but what if it was all due to the fact they had no idea something was delivered to them? In addition, these cards and letters become outdated and loses its purpose. For example, do you really want a Halloween card in December?
Freshman Kayla Lopes explained the mailroom inconvenience.
"You have to take time out of your day and schedule to go down and check and if it's not there then you are just wasting your time, " she said, "it's not hard if they already email us about packages." 
The mailroom already has a system that works for packages so there should be no reason why they cannot includes cards and letters to make it easier on Pace students and their families.
About the Photographer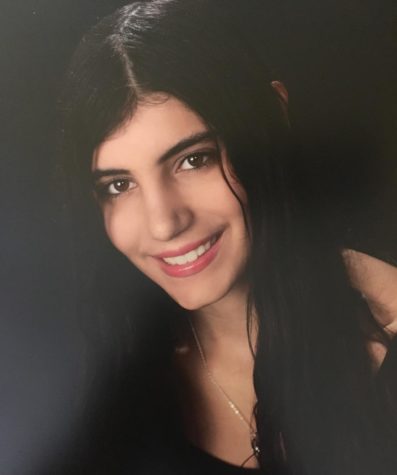 Katie Walsh, Managing Editor
Katherine (Katie) Walsh is a junior double major in digital journalism and public relations. In addition, she is attaining a minor in sports media and...