Pace Women's Soccer Shines on Senior Day
Women's soccer celebrated Senior Day with an impressive 3-0 victory over NE-10 Conference opponent St. Michaels College this past Saturday afternoon. This win improves the Setters' record to 4-7-1 on the season.
The game began with a recognition of the team's seniors before the action arrived. The team managed to get the ball down for a shot on goal just within the first thirty seconds. Right before the five-minute mark, Marta Sadornil made it official with the first goal of the day, and her first goal of the season.
From there on out, it was Pace's game.
Noreen Carlin scored the next goal from an assist by Victoria Kealy in the 20th minute. Kealy declared the victory in the second half with a goal herself. Acting as a powerful pair, Kealy and Carlin performed over half of the 23 shots on goal by Pace.
"I think that this is going to be the turning point of our season," Carlin stated after the game. "We're all hyped up and now we know that we're still in this, we're still in it to win it. We're not letting down".
Pace's strategy of controlling possession paid off. The team created 13 corner kicks throughout the game, shutting out St. Michael's zero.
Senior midfielder Leah Krinker recognized a dynamic of teamwork.
"I don't think we really could've asked for a better scenario," Krinker stated. "I think all of the seniors played really well, and the team finally played as a team."
The Setters next home game takes place Wednesday evening at 7 p.m., where they will take on American International College for another important NE-10 contest.
About the Contributor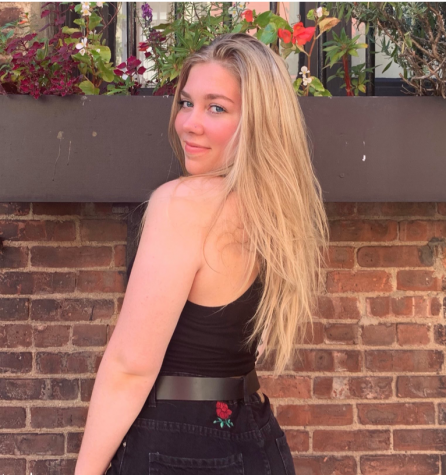 Sequoia Cumming, Editor In Chief
Sequoia Cumming is an honors-level sophomore studying for a major in Digital Journalism and a minor in Sports Broadcasting. While starting as a contributing...