Letter from the Editor: Fall 2020
Hello to all members of the Pace Community,
As this unusual semester comes to a close, The Pace Chronicle wants to thank every one of our contributors, staff members, subscribers, and supporters for taking the time to read our content this semester. Our brilliant staff has released raw, exciting, and noteworthy content this semester through the ongoing battle of schoolwork and Zoom meetings. 
We understand it's been difficult to sit down and read the news these last few months. As pandemic numbers grow and 2021 approaches, news headlines may have felt heavy or draining while scrolling through them.
It's been difficult to report on these stories as well. Our writers spent these last twelve weeks fighting for the story to be told. When Alumni Hall went into quarantine, it was a big wake-up call for our staff. Our stories cannot rely on weekly deadlines forever – we must adjust to breaking news.
Breaking headlines have covered the retirement of DJ Henry's jersey in honor of his legacy, protests put on by Setters to continue the fight for Black lives and racial injustices, and most recently, the final end of our semester when campus closed on November 19th due to growing numbers of Coronavirus.
The stories we write are not only a reflection of our staff but also of our wonderfully impressive Pace Setters. This semester proved our drive and commitment as a community to do better, even during these times of grief and worry.
There are 38 days until the Spring semester begins. This is not only 38 days of mental recharging and family game nights, but 38 days of imminent change. Spring 2021 is still a developing story, and our writers will be updating our website during winter break with the latest information for a safe and healthy return.
The Pace Chronicle will continue to meet virtually next semester on Mondays at noon, and we are always happy to welcome new staff members. If you have any questions about how to get involved email me at [email protected]
Happy holidays,
Sequoia Cumming
Editor-in-Chief
About the Writer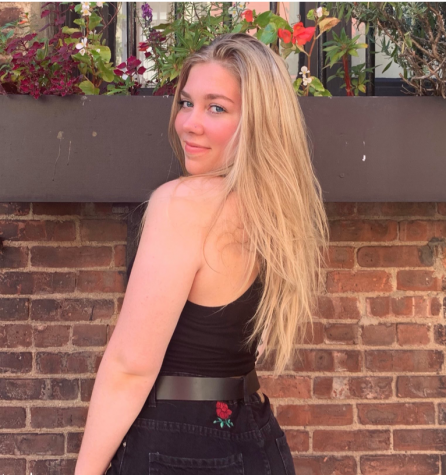 Sequoia Cumming, Editor In Chief
Sequoia Cumming is an honors-level junior majoring in Digital Journalism and minoring in Sports Media and Broadcasting. While starting as a contributing...