Web Exclusive: Pace Commemorates Anniversary with New Tree on Campus
The Heritage Subcommittee will plant a new copper beech tree on April 30 in commemoration of the 50 year anniversary in front of Marks Hall.
The ceremony will celebrate campus history by planting a new tree to commemorate the initial informal agreement  that was made with Wayne C. Marks, a Pace University alumni who presented the building now known as Marks Hall as a gift 50 years ago, prompting the beginning of the Pleasantville campus. Wayne, along with his wife Helen, gave their estate to Pace, asking that the school keep the copper beech tree which had existed in front of Marks Hall. Pace agreed, however, due to old age and disease, the tree died and was removed. Now, the new tree ceremony will be used to showcase the history behind Marks Hall and the Pleasantville campus.
"The copper beech tree will be some sort of sapling," member of the heritage subcommittee and associate university librarian Steven Feyl said. "I think this event is going to be fun and will get plenty of participation."
The event will consist of two speakers: Dr.  Marilyn Weigold, the chair of the committee, and Sr. Vice President William McGrath. There will also be a ceremonial shovel and the plan would also allow students to get a chance to shovel for the planting of the new tree.
"It's a neat participatory part of the ceremony. 20 years later, people will get the chance to say they were there," Feyl said. "Looking back and looking forward, it is an appropriate way to end the 50 year anniversary."
A lifespan that typically lasts 150 to 200 years, the tree will be a lasting reminder of the legacy in which Pace was founded.
"April is Earth Month and the theme this year is returning to nature. With all the new changes on campus, lots of trees have been taken down.  It's nice that they are putting something back, especially with a backstory like that," said Resident Assistant Patrick Dooley, who works with the sustainability first-year interest group.
Students can expect to see marketing around campus for the tree planting ceremony. The event is expected to take place Wednesday, April 30 at 12:15 at the Marks Hall Circle.
About the Contributor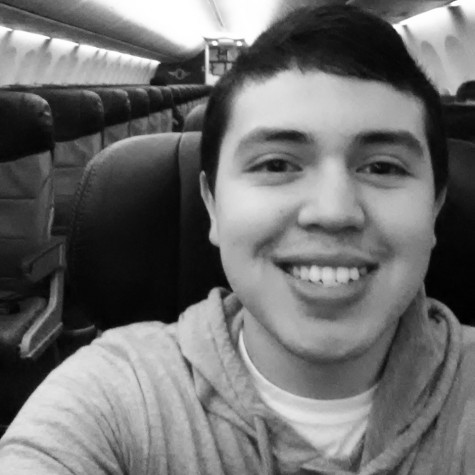 Jonathan Alvarez, Web Editor
All the way from Mesquite, Texas; Jonathan Alvarez studies Communication Arts and Journalism with a minor in Latin American Studies. Jonathan began his...