Vendor changes for Chartwells campus dining
Once a new semester begins and the dining on campus reopens, students are eager to see the changes that were enabled on campus over the winter break. The Kessel cafeteria officially reopened for the spring 2020 semester on Sunday, January 26.  
Senior Director of Dining, Alfred Casella, alluded the changes made to their research of popular food trends as well as student feedback. He stated that their goal is to make food that is appealing to the student population. 
One of the main areas where additions were made is in the location where the deli is located. The university switched their deli meat from York Street Market to Boar's Head. 
"Boar's Head deli meats are known as being the best quality," Casella explained. 
In addition, the cafe is offering pre-made meals that students can heat up at any time. Details of the pre-made meals can be found on the deli screen. 
 Across from the deli area, there is a section where students can find pre-made sandwiches, salads and wraps. On the lower shelf, there is a new farmers market area; featuring fresh vegetables such as carrots and squash. This change was implemented based off of survey  results where students indicated that they would like to see more fresh produce available for purchase. Casella says that this allows students to buy produce that they can cook with and turn into their own meal creations. 
The fresh fruit cups, which has been a longstanding option at Pace, are now being made on campus rather than being shipped in from elsewhere. 
The Herb Garden is the most noticeable addition to the Kessel Cafe. Located across from the acai bowl station, the Herb Garden is a result of Chartwells' practice of commitment to sustainability. The herbs in the garden are utilized in the food that is located in the dining hall.
In addition, they will be available for students to purchase once they are ready to be eaten. The senior dining director expects them to be ready in approximately four and a half weeks. Furthermore, he added that he received student interest in learning about the hydroponic system. 
A new pop-up station, Mr. Bing Street Food, will make its presence every other week in Kessel and will incorporate a variety of choices that are inspired from Beijing, China. 
Furthermore, Casella is working towards improving the coffee station, as he explained the current station featuring counter culture coffee  was unpopular among students. The new coffee station is currently in the planning stages and will feature cold brew, regular, decaf, as well as flavored coffees. A new cappuccino machine has already been installed. 
Chartwells also added onto the Grubhub ahead-of time ordering that was implemented during the fall 2019 semester, by including the BuildPizza Station. 
Moreover, they are also incorporating a 20 percent discount for the weigh food station after 9 p.m.
Casella hopes that Chartwells guests create an open communication between him and the staff. Last semester, they installed the chat back option through text message to help assist students. In addition, Casella, who explained that student satisfaction plays an important role in his thought process, encourages students to submit their  suggestions and leave feedback to him and his staff.
"I hope that all our guests feel comfortable to come and talk to us about their needs," Casella said. "I hope that our student body will also see these changes and understand that Chartwells is doing all we can do to make their experience here a happy and wholesome one. My door is always open for anyone to come and talk about their needs and what they like."
About the Writer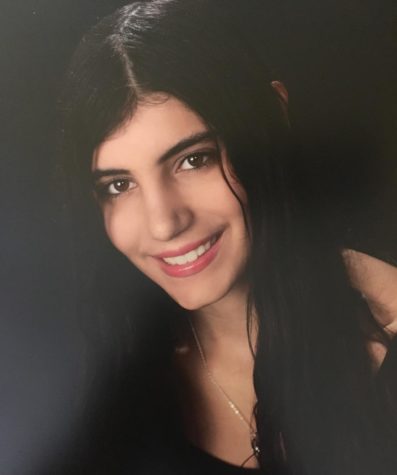 Katie Walsh, Managing Editor
Katherine (Katie) Walsh is a junior double major in digital journalism and public relations. In addition, she is attaining a minor in sports media and...