"New Era Risen" promoted at Pace for clean water initiative
A few weeks ago, hand painted posters appeared on the walls in Kessel, advertising an organization called New Era Risen.
Pace was one of eight schools within New York state to have these posters displayed. The other seven were: Vassar, Marist, SUNY New Paltz, St. Rose, SUNY Purchase, and RPI. However, no other information was given in conjunction with the posters, leaving students confused.
"I first saw the poster in the stairwell at Kessel," said senior criminal justice major Mackenzie Morgan. "I noticed the name right away. New Era Risen, it sounded like a cult."
New Era Risen's website describes them as "a non-partisan collective of activists, artists, and everyday youth that seek action through dialogue, not harassment, and change through mass unification and legislative targeting, not awareness." Their mission, according to their founder Charlie Olver, is to convince the state to fund the Clean Water Infrastructure Act (CWIA) at $1 billion to ensure that all New York communities are guaranteed safe, clean drinking water.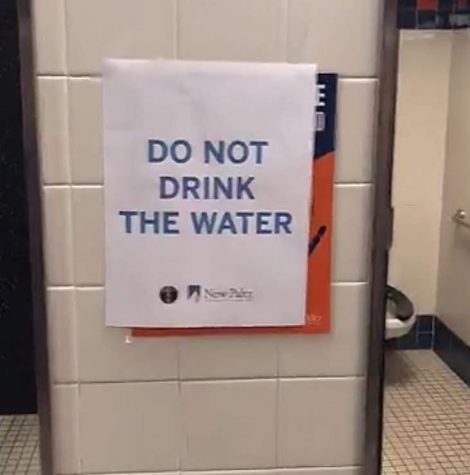 Olver, a freshman at SUNY New Paltz with a double major in Political Science and German, created New Era Risen this past October after learning about incidents in which New York's water infrastructure failed to prevent sewage or dangerous chemicals from entering freshwater sources and communities' water systems. Billions of gallons of sewage pour into the Hudson River and the New York Harbor annually. In 2014, the Village of Hoosick Falls was found to have dangerous levels of PFOA — a member of a chemical family known as PFC that has been linked to cancer and other serious illnesses — in its water supply. In 2016, Newburgh's water supply was tainted by PFOS, another chemical within the PFC family.
The week of February 10, 2020, there was an incident in the Village of New Paltz in which residents complained that their tap water smelled and tasted like gasoline. The village issued a warning against using the water for drinking, cooking, and making ice.
Stations were set up throughout town where residents could pick up cases of bottled water or fill their own containers with water provided by tanker trucks. Students at SUNY New Paltz were asked to leave campus Wednesday through Sunday. Those who stayed were given safe drinking water and limited food services. Investigations later determined that an underground fuel line leaked into the water treatment plant, contaminating the town's main reservoir.
"One of my good friends from high school goes to New Paltz," said junior Computer Science major Ashleigh Brown. "She had posted on Snapchat, which is how I found out about it. I was definitely surprised to hear that this occurred, because I didn't think something like that would happen in New York."
Olver described the incidents of polluted water as being evidence of both environmental and economic crisis.
"Small towns with small budgets cannot pay to fix their pipes," she said. "As human beings, clean, safe drinking water is one of our most fundamental needs, so it became my obligation to advocate for the people of New York."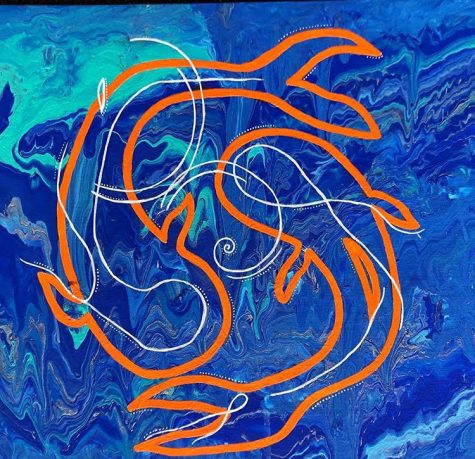 New Era Risen seeks to enact change by using art and music to draw attention to their cause, and in doing so gain signatures for their petition.
"What is interesting about fighting for water quality is there is no real opponent, and no evil company to fight against," Olver said. "The uphill battle we face is lack of knowledge."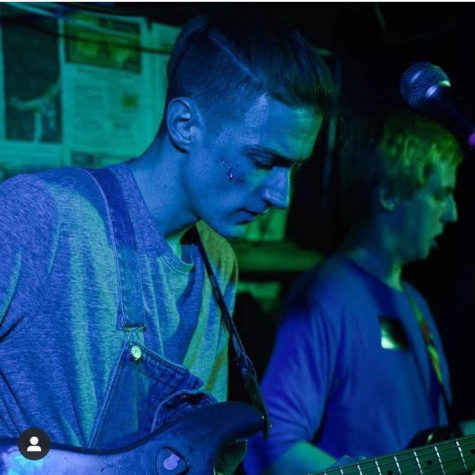 In order to spread word of its cause and thus gain the support it needs, New Era Risen has held two promotional concerts, one in Albany and one in New Paltz, featuring local bands such as Green House Lake, A Bit of Space, and Lemon of Choice. Supporters have posted roughly 200 handmade posters across the above mentioned colleges campuses, and their Instagram account, new.era.risen, posts art, photography, and writing submissions related to the subject of protecting freshwater sources.
Olver's first two supporters were her college friends Brooklyn Darling and Jacob Fraser Gilbert. Their efforts began by making YouTube videos.
Though they gained support, they realized it wouldn't be enough to initiate the change they were looking for. They expanded to producing concerts and art and putting up posters and petitions at local businesses, colleges, and clubs.
"Though the movement is still growing, we are confident we will be large enough to ensure the CWIA receives more funding by the end of the legislative session," Olver said.
Opinions regarding the effectiveness of New Era Risen's methods are mixed among Pace students. Morgan appreciates the organization's efforts but is skeptical about whether their desired changes will actually occur, citing the Flint Water Crisis as an example of government officials being slow to amend a problem that had serious consequences and many people demanding action. Brown, on the other hand, expressed positive feelings regarding t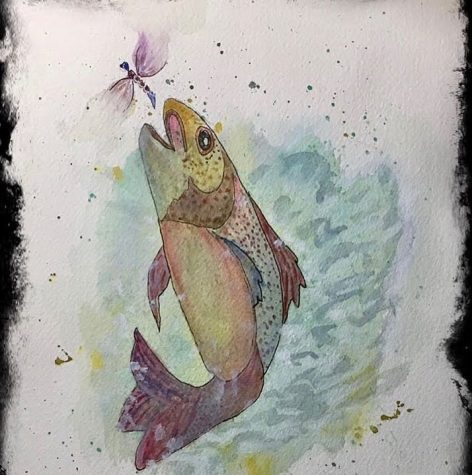 he organization.
"In my opinion," she said, "the individuals who put up the posters are helping to promote change in order to make sure clean water accessible to everyone, and I applaud them for it."
Regardless of what the end result will be, New Era Risen's name is out there now. In a less than two month time frame, they doubled their social media following and gained over 300 signatures across all of their platforms.
Olver encourages students to sign New Era Risen's petition and continue to submit art through their Instagram account and their website. On March 22, the organization will be holding a vigil in Albany for those impacted by polluted water in their communities. There will be live music and guest speakers.