Summary of President Krislov's Town Hall
Pace President, Marvin Krislov, held a virtual town hall meeting through Zoom and here are the main takeaways.
Structure:
The Zoom Town Hall had four university staff members answering student questions and concerns. President Marvin Krislov, Provost Vanya Quiñones, Pleasantville Dean of Students Rachel Carpenter and NYC Assistant Dean for Students Todd Smith-Bergollo
Students/Parents/Faculty participants asked their questions through the chat function where Dean Carpenter and Dean Smith- Bergollo would than pick the questions to be addressed during the town hall.
Opening Remarks:
"I really want to thank the students for their flexibility for adapting to a situation that is way beyond any of our control,"  President Krislov said.
"We are here for you and care for you," President Krislov said.
 Emphasized that there are still support activities and services available for students through phone and other virtual outlets.
"We are going to get through this together,"  President Krislov said.
Residential Halls
Students who left their belongings in the dorms prior to spring break will be able to receive their things once New York State lifts the stay-in-place order. The university is waiting for the state to inform them of when it will be safe and lawful for students to access their belongings.
Housing Fees
For anyone who had to move out of dorm, there will be a refund/credit given to students.
More details will be delivered shortly, however the Provost Office gave an outline in an email sent to students on Wed. April 1.
 The calculation for the refund/credit was determined by the need of students, the costs of leaving the form and the fact that the dorms are still functioning and need to be maintained for preparation of the fall.
People Left on Campus
Only Essential Employees
Approximately 300 students living on campus (During The Faculty Council Meeting on April 3rd 2020, it was established that approximately 90 students remain on the Pleasantville campus and 240 remain on the NYC campus
There are some support services, such as RA's, Dining, maintenance etc..
Most faculty are working remotely
Following New York State regulations
Cannot access campus without a form
Pass/Fail 
Faculty and advisors are there to help guide the appropriate decision
Pass/fail will not impact the GPA of students, however it may affect financial aid.
The decision is a binding commitment.
Students who do decide to choose the pass/fail option must submit a written form to the professor of their course for written documentation.
 College of Health Professions and the School of Education cannot receive pass/fail grades because of he certification requirements.
Commencements/Future Ceremonies 
"We know its a really special ceremony for students and families," President Krislov said.
State and Federal guidelines clearly prohibit a ceremony such as commencement at this point
Seniors will have Virtual and Physical Ceremony options
Virtual ceremonies will be held by individual colleges around mid-May
Graduating seniors and families  will have two options for a physical commencement
One will be held around December/January and a second one will be held  in March/April
Diploma will still reflect May graduating date,  but walking ceremony will be later
Tradition Ceremonies/other ceremonies
"Important to maintain Pace traditions and continue to be creative in keeping these traditions," Provost Vanya Quiñones said.
Ceremonies, such as the Pinning tradition, will either be done virtually or next semester
 Dean Carpenter emphasized that ceremonies are also near and dear to the Pace faculty and staff members
Opportunities Online 
SDCA on both campus are offering a  host of online programs called Remote Living. These programs consist of yoga classes, creative writing workshops, stress coping strategies and more
They are planning Campus Activities, such as trivia nights an virtual Netflix parties
SDCA'S End-of-Year awards ceremony will also be online
SDCA is asking organizations and clubs to continue to host meetings, elections and events online as well
There are working on a site that lists all online opportunities. Dean Smith-Bergollo says it should be ready in the next few days
Summer Sessions
Early Summer 1 will be completely online
Summer section 1: A finally decision will be coming within the next week and a half. It is likely this will also be online
Summer Section 2 and Late Summer Section 2 is on a wait and see basis for remote/ in-person learning decision
Future of Pace
The University is making decisions day-by-day as the situation is changing by the minute.

 Right now the plan is that the university will be back on campuses for the fall semester.

" We will communicate if changes come before September. We have to monitor the situation we are making decisions to keep community, faculty, students safe and Pace for the future" – Provost

Resources and updates are available at www.pace.edu/coronavirus. 
Ending Remarks
"Thank you to students who participate we appreciate everything you are doing," President Krislov said.

Everyone is hopeful that there will be a return no later than fall

The President and Provost will be hosting more town halls in the next coming weeks
Editors Note: There was a user trying to hack into the Zoom Conference, which did display some difficulties. This has been a common issue amongst Zoom users worldwide. 
About the Writer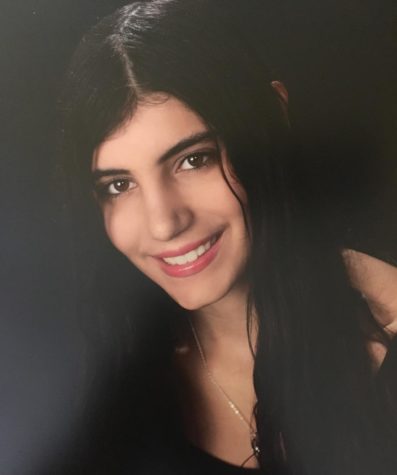 Katie Walsh, Managing Editor
Katherine (Katie) Walsh is a junior double major in digital journalism and public relations. In addition, she is attaining a minor in sports media and...