COVID-19 concerns eliminate 2021 spring break
COVID-19 has called for changes, adaptability, and flexibility in society; the academic calendar is no exception to that.
The spring 2021 academic calendar has been altered to the similar format of  the fall 2020 calendar. This means there are no holidays off and the semester is 15 weeks long. Moreover, the calendar eliminates the spring break that traditionally occurs in March.
As of Oct. 4, the spring calendar presents itself as a 15 week semester with asynchronous remote holidays. The only exception to the holidays is Passover, which students will get completely off. The spring semester is set to begin on Sat. Jan. 23 and end on Sat. May 1. There are no study days incorporated in this calendar.
During the summer, Pace's academic calendar committee readjusted the fall schedule and presented multiple options at a faculty council meeting for the spring and fall semester. This was done to ensure there were options for flexibility if needed.
"We did not want to pose a calendar last minute or something, so we have several alternatives to give universities multiple opportunities," explained P.V. Viswanath, a member of the calendar committee.
Moreover, the academic calendars have to follow state and federal guidelines. Some of these guidelines are that each term has to have 14 full weeks and at least a part of a 15th week. In addition, there are 3 enrollment periods that cannot overlap (fall, spring, summer.)
The calendars have been designed to maximize the health and safety of faculty, staff and students.
"The thought was that we wanted to minimize the length of the term because the longer the term, the more time people come into contact with each other," stated Viewanath.
Viswanath explained that many students also travel during spring break, which increases the amount of contact students/staff/faculty will have with others. Thus, potentially brings an increased risk to a COVID-19 spread on-campus.
Ariana Stoddard, resident of elm hall, stated she thinks the elimination of spring break is a smart move to eliminate the spread of COVID-19.
In addition, Viswanath said the committee wanted to maximize the usage of the dorms to give students as much of a "college experience," as possible.
Although classes will likely remain in the remote, hybrid and in-person formats, students are still taking the opportunity to live in the dorms and experience aspects of on-campus student life.
There is an alternative spring semester that was presented in the summer. This calendar was approved and can be utilized if a COVID-19 spike occurs or circumstances result in a need for a delayed start. This features a late-start beginning on Feb. 10 and a semester end on May 21. This semester also includes no spring break and remote asynchronous holidays.
The original spring calendar that was presented last year had the semester beginning on Jan. 25 and ending on May 15. This calendar included a spring break during the week of May 14. Moreover, religious and federal holidays were all off days for students and faculty with no remote learning taking place.
Junior Tiffany Decker exclaimed that she does not mind the elimination of spring break, but is overwhelmed with the amount of work that she feels she is receiving this semester. Decker is concerned next semester will be the same way.
"I literally have no time to do anything else and my mental health is deteriorating," she stated.
Diana Wooley, junior, understands the reasons why Pace has adapted to this new schedule, but states it does present some challenges.
"I feel like I get it, but all that work straight with no break will be overwhelming," explained Wooley.
About the Writer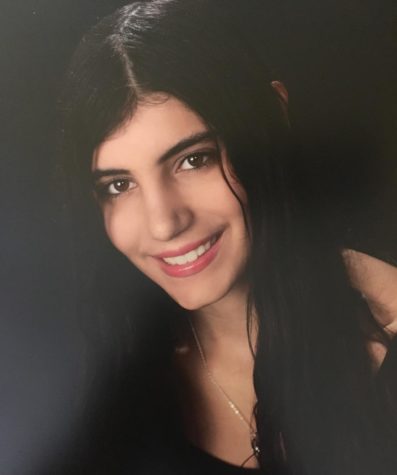 Katie Walsh, Managing Editor
Katherine (Katie) Walsh is a junior double major in digital journalism and public relations. In addition, she is attaining a minor in sports media and...