Recent Power Shortages Teaches New Lessons About Clean Energy
After severe winter storms hit the United States in mid-February, some states were not prepared for the extreme cold temperatures. Texas, Arkansas, and Oklahoma faced their coldest winters in decades. Winter storms hit the southern region's power facilities and caused power shortages.
Power outages across the region caused millions of people to suffer as many natural gas facilities ran out of service due to unexpected winter storms. While many residents did not have power in the following days, some people complained about high power bills.
According to the U.S. Energy Information Center, Texas is the nation's number one oil and natural gas producer with 41.4% and the energy sector provides millions of jobs to the state. In addition to that, the Lone Star State ranks number one by wind energy capacity with 24,899 MW, which is enough to supply power to over six million homes, according to Power Technology.
Frequent storms revealed the importance of alternative energy resources and regulations on energy billing. Power companies are able to charge Texans dramatically if there is an electricity shortage.
"At Pace University, we are protected against that," Ryan Mcenary, director of energy and resiliency, said. "We enter into long term agreements for wholesale supply so it is a fixed contract."
Describing the scale of the crisis in Texas, Mcenary said a similar winter storm would have drained 80-90% of Pace's energy budget, which is projected to be spent in a year.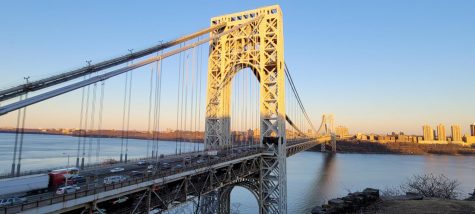 The power crisis brought up the necessity of renewable energy resources as it is understood that alternatives to fossil fuel should be made in order to avoid similar power outages in the future. With climate change being a global emergency, nations around the world are embracing clean energy resources and slowly abandoning fossil fuel.
Norway, a country that heavily relies on oil revenues, is aiming to ban gas-powered cars by 2025 to reduce carbon dioxide emissions. The United Kingdom is another European country that is stopping sales of non-electric vehicles by 2030. In the U.S., California and Massachusetts are planning to go all-electric by 2035.
In Westchester, Pace is taking steps to adjust to renewable resources. In 2019, a solar tree was installed on Kessel Lawn. First proposed by students, the tree aims to show the importance of renewable energy and Pace's sustainability. Future projects include community solar and electric vehicle charging stations.
With more electric vehicles being sold each year, the popularity of charging stations is growing. Yet, it is not as common as gas stations. According to the Department of Energy, it could cost as much as $51,000 to install a charging station.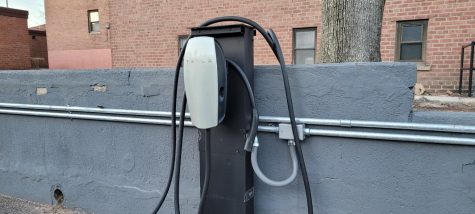 Installing electric vehicle charging stations are among Pace's future plans. However, the installation process is more complicated than it looks.
Charging stations would increase Pace's electric usage and it would show up in the carbon emissions bill. "So basically by having an electric car charging station it would then be showing up in our ConEdison bill," Mcenary said.
There is a limit of the amount of the carbon emission each building can emit. Adding charging stations would automatically increase the amount, which could potentially lead to fines. Nonetheless, by deducting the amount of usage from charging stations, it is possible to reduce the amount in the carbon emissions bill.
Pace's energy savings significantly increased last year as the university had to switch to remote education in an effort to reduce the spread of the coronavirus. With no in-person classes taking place, Pace achieved 30-40% energy savings compared to the same period of the previous year.
"We were highlighted by the US Department of Energy on their blog for the efforts that we took during the pandemic regarding energy saving as well as following the recommendations for the buildings," Mcenary added.