One Year Later…a look back on the year COVID took over the world.
A look at where students were when the pandemic started and where they are now
As of March 10, 2021, Pace surpassed the one-year anniversary of when they announced that they would be suspending in person operations in response to COVID-19. Although Pace quickly transitioned to remote learning, the stay-at home period was only expected to last two weeks. However, it played out to become  a fully remote semester, virtual orientations over the summer, and hybrid classes in the fall and following spring.
Brittany Pezzola, a first-year graduate student, was in her second to last undergraduate semester last spring. She was looking forward to completing her undergrad in person, as well as her upcoming summer internship at an accounting firm. She says that she remembers hearing professors debating whether Pace would remain virtual after spring break the day of the initial announcement.
"I wasn't sure if it was official, and I just thought this situation would be over in a month or two," Pezzola said. "When my professor told our class about it, at first, I was excited because that day was my last class of the week, and I was excited to have two weeks off. However, the excitement died down when the virtual classes occurred because it was much more than I expected."
Freshman Biology major Goldie Hutchful was working as a ticket agent at New York Waterways in the days leading up to the virus. She was looking forward to graduating high school and the trip she was planning with her friends.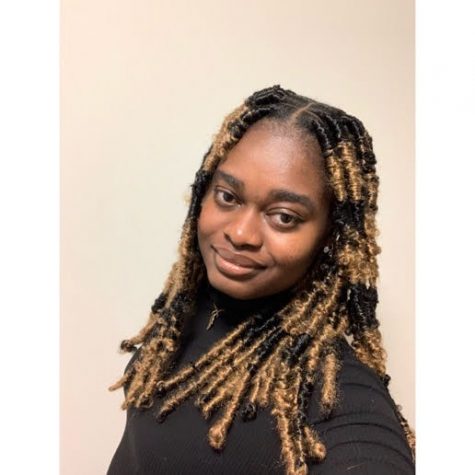 "We didn't think the virus could stop the world," Hutchful said. "I was just hoping to be back for our senior trip that I was really anticipating. I didn't think the virus will be this bad."
Hutchful admits that, after her school shut down, she was happy not to go back.
"The fear of the virus plus the lack of motivation had overtaken me," she says. "All I was thinking of was to start college."
Philip Monteiro, a second-year law student, was tracking news of COVID throughout February and March of 2020.
"Life in the U.S. was operating normally at that time, but it was disturbing to hear the stories coming out of China and Italy in particular," Monteiro says. "Due to globalization and travel, I knew that the virus would be a problem in the U.S., but at the time it was hard to imagine a full-blown crisis reaching our shores. The weekend prior to the shutdown, I went to an alumni event at my undergrad institution, and my first indication that something was amiss was my band director bumping elbows with me (we typically greet with a hug)."
Monteiro says that he saw Pace's shutdown coming from "a mile away", as cases in the area were on the rise at the time. He was fine with not having to commute.
"I thought that the shutdown was a sensible move, and that the situation would quickly improve," Monteiro says. "Little did we know things would turn out a lot differently."
Monteiro says that by the time online classes were extended to the end of the semester, he had realized that there would be a long road ahead before the world saw the last of the pandemic.
"Things came crashing down very quickly, and a quick end to the situation didn't seem likely when store shelves were emptied, and people wore respirators and various PPE in public," he says. "I felt very bad for the seniors who had to end their college experience in such an abrupt way. As somebody who graduated from college less than a year prior, I couldn't imagine the frustration of ending a four-year journey like that."
Monteiro describes the past year as "a ride to say the least." In addition to adjusting to safety procedures and online classes, he lost two people to the virus: a good friend from his community band in the first wave, and his grandfather after a month-long battle with COVID at the end of 2020.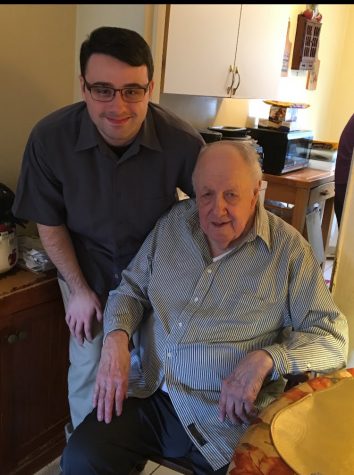 Hutchful says that her life and personality have undergone dramatic changes since the start of the pandemic.
"I went from an introvert to even more of an introvert," Hutchful says. "I haven't spent this much time in my room ever in my life. Now whenever I am outside I just wanna rush back home. I never go out of my apartment and I can go on days without seeing the sun."
Pezzola had rough experiences over the past year as well; one of her relatives died of natural causes, and she experienced heartbreak, family struggles, loss of friends, and mental health struggles as a result of it all. However, there were things that brought light to her life and made these situations easier to get through.
"The memories I cherish include going to the online Pace Book Club meetings and developing friendships there," Pezzola says. "The memories of our outside hangouts, such as playing Among Us together, are really special to me. Overall, I learned to love myself and take care of myself more, I learned how to cook, I learned how to socialize more with family and friends even virtually, and I learned how to create different styles of music with my instruments."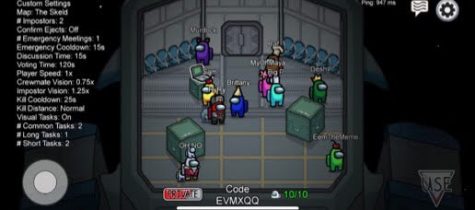 Hutchful says that, despite feelings of physical isolation, she has found new connections through social media since the start of the pandemic.
"My social life has expanded greatly thanks to Instagram and TikTok," Hutchful says. "I have also tried so many things that I never thought of."
Monteiro has found opportunities to give back in light of the virus. In the beginning, he helped prepare food boxes for families in need, and he's currently helping with vaccine distribution. He helped start and is now on the board of a nonprofit that runs music classes and ensembles for amateur musicians (currently operating virtually).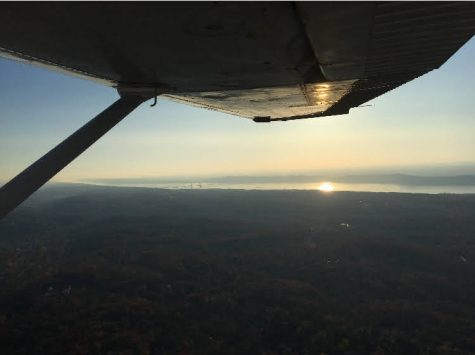 Monteiro enjoys flying small propeller planes, and he is grateful that, with safety precautions, he has been able to get back in the air. However, he still misses being able to have large gatherings and hang out with people without having to worry about masks.
"More specifically, I really miss performing music in person, whether that be with my community bands, the Pace University Pep Band, or visiting my undergrad college band," Monteiro says. "On a grand scale, I hope to see the pandemic finally subside and the world return as close to 'normal' as possible. I long for the day when we can gather in person without restrictions again. At Pace specifically, I would like to see all campuses reopen fully when safe to do so."
Pezzola misses being able to spend time in person with her family and friends. She also misses going to concerts.
"For the future, I hope Pace can help everyone be safe while on campus," Pezzola says. "For the world, I hope we can beat this coronavirus so we can all get on with our lives."
Hutchful misses her coworkers at the ferry terminal.
"Pre lockdown I used to go anywhere I wanted by myself, even Jersey, but I don't know when I will be able to," Hutchful says. "One memory was my job; the boat rides and train rides I took to Brookfield Place Terminal to clock in were so soothing and memorable and it hurts that I might not go back… I hope my college experience changes for the better. I see a slight change this semester, so I hope it all turns out well."