Breaking: Swimming and Diving Coach Dan Allen to Resign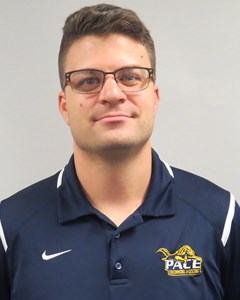 Pace Swimming and Diving Head Coach Dan Allen is resigning from his position, effective August 31st.  The Chronicle obtained an email Athletic Director Mark Brown sent to athletes this morning.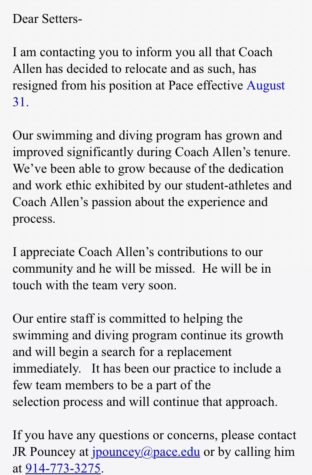 "Our swimming and diving program has grown and improved significantly during Coach Allen's tenure," the email reads. "I appreciate Coach Allen's contributions to our community and he will be missed."
Brown says the search for a new head coach will begin immediately, and "a few team members" will aid in the selection process.
"Our entire staff is committed to helping the swimming and diving program continue its growth," he wrote.
Under Allen's four-year tenure, the highest both the men's and women's teams reached in the NE-10 Conference Championships was fourth place.