New Hall Council Committees are Elected for the 2018-2019 academic year
Hang on for a minute...we're trying to find some more stories you might like.
The start of a new academic year brings new student leadership, such as the election of new Hall Councils.
Each residence hall has a Hall Council, comprised of members and officers who plan and promote events for their fellow residents. Within their job description, as stated on the Pace University website, it is said that they should "promote community within the residence hall while offering residents the opportunity to grow in an informal setting and safe comfortable environment."
Elections for this year's hall council took place Monday, September 17 and Tuesday, September 18 through 'Qualtrics Survey.' The winners of these elections will be announced via email this week.
To run for one of these positions, students market themselves until the elections. In some cases, there is little to no competition among positions.
"Since no one else ran for North Hall, were currently still looking for people to run in the election so we can finalize the committee," North Hall President contestant Kiana Holden said.
In the case of North Hall, there was no one running against Holden for the presidential position, nor was there anyone else running for the other positions.
"I do wish there were more people running so it could be more competitive and fun," Holden said.
As it has been done in the past, individual Hall Councils will host general body meetings as a way to get student feedback and opinions.
"The purpose of hall councils is to promote community within the halls," Resident Hall Association (RHA) President Courtney Effaldana said. "They are also here to advocate for their halls. They can bring an office member in for a forum event so residents have the opportunity to voice any ideas they have."
The Hall Councils work closely with RHA and are encouraged to co-host events with them and any other campus-run organization. Their duties usually revolve around hosting events for their respective hall, but the committees are not limited to just that.
"I want to do events that impact people," Holden said. "I want to hold a game night and host an artsy event, or maybe even an open mic night in the lobby of North. Something cool and different that we never had."
The first general body meeting, which is open to all Pace students, will be held on October 1 in Butcher Suite.

About the Writer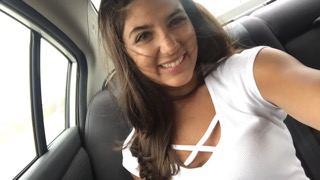 Christina Bubba, Feature Editor
I am a junior Digital Journalism major with a minor in Public Relations. On campus, I am Feature Editor of the Pace Chronicle, a part of the Cheerleading...