Here's what's new in Kessel
Hang on for a minute...we're trying to find some more stories you might like.
Each semester, Chartwells Dining Services relies on student feedback and suggestions in order to make improvements for upcoming semesters. Students may have received phone calls regarding a dining hall survey. This semester alone, there have been several new additions on the Pleasantville campus. 
Students can now order ahead to select food stations, pay for it on the app with meal plan money and simply pick it up when ready. This can be extremely helpful to avoid long lines and crowds during busy times such as common hour. 
"Some changes take time to catch on, as is the case with GrubHub. I'm not sure students realize they can order their food in advance and pay with their meal plan or flex funds when they order through the app," Mary Lieto, the Executive Director of Auxiliary Services said. "With the app, students can order their food and pay when they leave class and go straight to the café and pick up their order and leave without having to stand on line for the food or another line at the cashier."
Another way in which Kessel is evolving is its commitment to sustainability. Starting this year, they put a few changes into place regarding only purchase eggs that have been by the Humane Farm Animal Care Program. They shifted their seafood purchases away from threatened fish species and only serve chicken and turkey that has been produced with a limited use of antibiotic drugs. Lastly, they began "Waste Not"— Chartwell's waste reduction program that tracks and measures food waste. In addition to these improvements, all dining locations have switched to paper straws and compostable utensils and containers. 
A fun and easy way to learn about cooking and nutrition is to participate in the "Teaching Kitchen." This semester, students in Pleasantville got the opportunity to learn how to make a delicious pumpkin pie from scratch for the holiday season with Alfredo Casella, the Senior Director of Dining Services at Pleasantville. 
An online voting platform called "Student Choice," gives students the option to vote for menu options or stations they would like to see in the future. Options for future "Student Choice" stations are Melt Lab, Chaat House, Tu Taco, and Bibimbap. Another way to share feedback and comments that you may have is the anonymous text messaging service that is available to share feedback directly with Chartwells. For Pleasantville, you can text (914) 908-4433 or fill out a feedback form. 
"There are always changes happening in dining, we will be looking at our surveys and student feedback to make those changes," Lieto said. "The most important thing for students to keep in mind is to reach out to the dining manager immediately if you have a problem to report or if a certain food offering is great and you want to see it served again, we are here to listen and act on your feedback. You can text your feedback to 914-908-4433 for an immediate response."
About the Contributors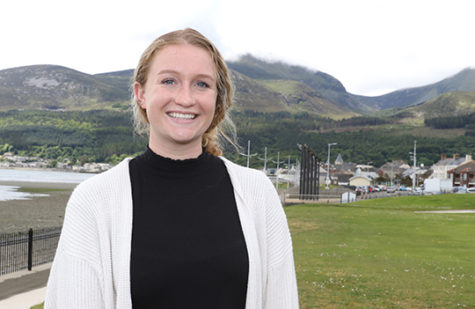 Alexis Nieman, Media Editor
Alexis is a junior Communications major and Public Relations minor. At Pace I am the Media Editor for the Chronicle and a member of Entrance One PR club....