The Pace Chronicle: A Year in Review
The Pace Chronicle has had the opportunity to continue to serve the Pace community with information throughout this crazy year. We welcomed many new members, graduated top writers, and made a smooth transition to virtual meetings and interviews. One of our writers, who will be our feature/news editor in 2021, Emily Teixeira won 2 Best of SNO awards with her pieces on DJ Henry. We curated weekly content and even had the opportunity to report breaking news here before students received information in their inboxes. Here are some of our highlights and top viewed stories from the year.
Top 5 Most Viewed Stories in 2020
Top 5 Most Viewed Stories written in 2020 
Editors Sequoia Cumming and Katie Walsh picked their top 5 of their favorite articles from staff members during the Fall of 2020.  Many of them were focused on our special print edition for the 10 year anniversary of DJ Henry's death in October.
It's safe to say our writers produced a lot of their best work in October for the fall semester. Our favorite articles definitely came from the special print edition we published on DJ Henry this semester. Although you may ask about the COVID-19 stories, many were written by our managing editor whose articles were not included here. We also had more editorial pieces this semester due to everyone's unique situation. It was difficult to just pick two of those. We are proud of the growth, dedication, and skills of every single one of our staff members and can't wait to see what's to come in 2021.
Editor's Sequoia Cumming and Katie Walsh picked their top 10 of their favorite articles from 2020.
"DJ Henry's friends and former assistant coach share the impact he had on them" by Emily Teixeira. Published on October 28, 2020
"RHA Works to Commission Mural in DJ Henry's Honor" by 


Published on October 17, 2020.

"DJ Henry's 10th anniversary from the perspective of a Black freshman at Pace" by Krissy Scott. Published on 

October 18, 2020.

"International student struggles with time zone changes amid virtual learning" by 

March 31, 2020.

"Pace students tell their stories regarding the coronavirus" by

March 7, 2020

"Pace University To Retire DJ Henry's Number" by JJ Perdido. Published on October 29, 2020.
"Setter Stories: Receiving a Positive COVID-19 test" by 

October 19, 2020.

"How Campus Tours are Working Amidst Social Distancing Guidelines" by Colby Payne. Published on September 19, 2020.
"A look at the recent Coronavirus outbreak" by 

Published on February 2, 2020.

"What it's like to be stuck in a foreign country during the Coronavirus pandemic" by Stefano Ausenda. Published on March 25, 2020.
Managing Editor Katie Walsh's Top 5.
I was honored to write so many stories this year, 50 in 2020! I hope these articles made a significant impact on the Pace community and contained useful information. I enjoyed writing the constantly developing stories of 2020 with everything related to COVID-19. I was honored to have the opportunity to interview administrators like President Krislov to enhance our quality of news at The Pace Chronicle.  2020 has been a challenge for us all, but The Pace Chronicle staff is constantly working to produce material to inform others of what's going on at Pace. We can't wait to continue to bring Pace news to you in 2021. 
Editor-in-Chief Sequoia Cumming's Top 5:
In 2020, I had the honor of being promoted from Managing Editor to Editor-In-Chief of The Pace Chronicle. This year, I got the chance to spend time on articles that required more in-depth interviews and research. I covered a march organized by Pace Setters for DJ Henry, where I spoke to head Pace football coach Rondeau and quarterback Carlton Aiken about their efforts to memorialize Henry. I wrote a more fun editorial piece about my experience working as an essential employee during the first few months of the Pandemic. I covered fellow Setters' in the MCVA department and their achievement of having a short film be presented at the NYC LGBTQ+ Film Festival in 2021. I also reported on breaking news when the University announced that we would be remote through the end of the Spring semester after Spring break. My earliest article of 2020 chronicled a sexual harassment case within the University. In 2021, The Pace Chronicle, myself included, will continue to report on newsworthy events in our community.
Thank you for another great year at The Pace Chronicle. We are looking forward to continuing to serve the Pace Community and become a better resource for everyone involved. Please check out our app College News Source to receive notifications of new articles posted and follow us on social media @pacechronicle on IG and Twitter. We are also on Facebook: The Pace Chronicle.
The editing staff would like to thank all of our sources and all of our staff members for contributing this year. We'd also like to thank our advisor, Dr. Fink, for the countless hours she spends to help us reach our visions. If you're interested in joining the staff, writing a guest piece, have a story idea or are willing to be contacted for articles. Please contact us:
Sequoia Cumming: Editor-in-Chief
Katie Walsh: Managing Editor
About the Writers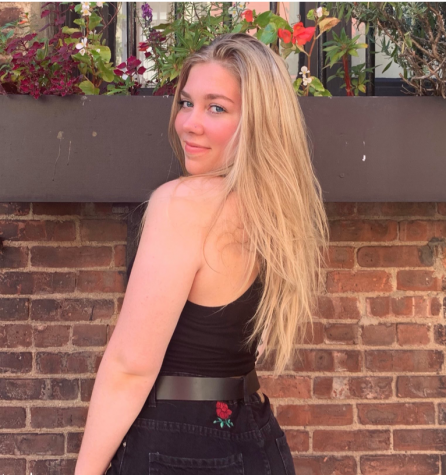 Sequoia Cumming, Editor In Chief
Sequoia Cumming is an honors-level junior majoring in Digital Journalism and minoring in Sports Media and Broadcasting. While starting as a contributing...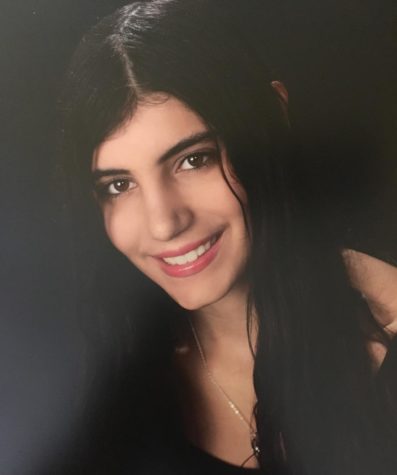 Katie Walsh, Managing Editor
Katherine (Katie) Walsh is a junior double major in digital journalism and public relations. In addition, she is attaining a minor in sports media and...