Pace reports COVID-19 positives; University launches COVID-19 dashboard
Pace has launched a COVID-19 dashboard, similar to other universities, to report COVID-19 cases.
    As of Sept. 4, the Pleasantville campus had four students test positive and has 12 students in quarantine/isolation. The dashboard combines the two situations, however they are not interchangeable and have different meanings.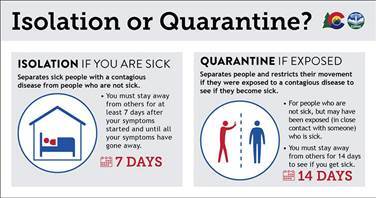 COVID-19 Dashboards have become the latest feature on a variety of university webpages. The dashboard is intended to be transparent with students, staff, faculty etc,. on the status of COVID-19 on campus.
Brian Anderson, executive director of Environmental Health and Safety, said the dashboard will be updated every weekday and will consist of daily, weekly and semester data. 
Despite the fact that the New York City campus has over double the amount of students, they have the same amount of positives as Pleasantville and have less in isolation/quarantine. The law school has reported no COVID-19 positives or any student in quarantine/isolation since the start of the semester on Aug. 24.
Additionally, the dashboard publishes the amount of space available for quarantine/isolation on each campus. New York City has 93% capacity available, whereas Pleasantville has 85% available.
Nilam Kotadia, Associate Director of Housing Operations, was present at the SGA senate meeting and stated they had set aside a large amount of rooms in Alumni hall for quarantine/isolation purposes.
Alerie Tirsch, Director of Residential Life and Housing, was also present at the meeting and clarified that students are only placed into quarantine if they come in direct contact with someone who has tested positive.
The numbers on the dashboard do not indicate how many Pace students are quarantining or isolating at home or in their assigned room.
Sophomore Ariana Stoddard says the policy of quarantining was confusing at first.
"I know someone who had to quarantine because she was exposed to someone. Luckily I was not by her a lot, so I wasn't too concerned about me, but I was confused on the schools policy about quarantining." Stoddard continued, "I was nervous not knowing if I had to quarantine too, but then I further learned that it's only with direct contact."
Furthermore, the webpage utilizes color coding to signify the state each Pace campus is in. There are four levels consisting of green, yellow, orange and red.
Green indicates the "new normal," where cases are under control. This is the current state of all three pace campuses.
The yellow implies a low rate of cases, but the possibility for transmission has increased across campus. Under this level, testing may occur more frequently and capacity will be reduced. Indoor settings will not be allowed to have more than 10 people at a gathering, and outdoor settings may not exceed 20.
An orange level reveals an increase in COVID-19 transmission, and means the number of positive cases are above the university baseline. Under this level, all in-person classes will be eliminated. The university will attempt to reduce the number of people on campus and will only allow students to leave their suites/rooms/house to get food and undergo testing.
A red level signifies that the university is close to reaching capacity for quarantine/isolation. Furthermore, the local hospital may also be close to reaching capacity.  This level means all in-person interactions will be shut-down and campus will be restricted for essential services only. Classes will all be conducted remotely and students will remain in their rooms (except for food/testing) until they can safely move home.
New York Gov. Andrew Cuomo recently launched new guidelines for New York State institutions of higher education after colleges infection rates made headlines.
Cuomo stated that colleges that reach 100 cases or have 5% of their population test positive for the virus, are required to conduct remote learning for two weeks and then reassess the situation. Furthermore, if capacity issues arise for quarantine/isolation or contact tracing becomes challenging to handle, the university must transition to remote learning.
Anderson said Pace has set a goal to test at minimum 10% of the campus residential community each week. However, adjustments will be made depending on guidance, screening or community transmission rates. Pace is partnering with Westchester Medical Center for testing.
All residential students were tested during the first week of classes.
Stoddard says she likes the fact the school is requiring testing.
"It allows us to be aware if we or people we know have it," she stated. Stoddard added that she was unsure on when her next test would be.
Students who have come into contact with an individual that has tested positive will receive notice from a contact tracer at the Westchester County Department of Health. Pace is working with various university departments and the DOH to gather appropriate information needed to effectively contact trace.