Phase two budget cuts announced by President Krislov
A series of budget cuts were announced and sent to faculty via email on May 7.
President Krislov will personally take a 20 percent pay reduction starting on June 1. Other university leaders, including the provost and all the deans and vice presidents, will also undergo temporary reductions. The cuts made to this group will result in over 10 percent salary savings.
"That money will be redirected to the Pace Cares Fund, which provides emergency aid for students in immediate need," President Krislov stated in the email sent to faculty on Thursday.
June 1 will also bring a hold to the 403(b) retirement plans to all administration, faculty and staff. This will be reevaluated later in the year. An accelerated retirement plan is being offered to tenured faculty through June 30.
"It will allow for immediate retirement at the end of this academic year with a lump sum payment equal to 50 percent of base salary plus one percent of base salary for each consecutive full year of service," Krislov said. "Faculty retiring under this plan will receive the title of professor emeritus, the option of an adjunct position for one year, a shared workspace on campus, and University-paid medical benefits for two years."
Pace's usual phased retirement plan will continue. Pace is working to reassign other staff members who are not able to perform their job duties under their remote conditions. A temporary furlough will be put in place for some of these staff members. Medical, dental, tuition remission and most other benefits will remain steady during the furlough. They will also be eligible to collect "enhanced unemployment benefits." Effected employees will be notified on May 12.
Krislov admits that this may not be the only phase of budget cuts, but emphasizes the importance of acting now.
"We are all hopeful that as conditions in New York State improve, we will be able to re-open our campuses and life will begin to return to normal," Krislov said. "But we cannot know now what the landscape will look like later this year, whether we'll be on campus, whether our enrollment will approach normal levels, or what our revenue will be."
About the Writer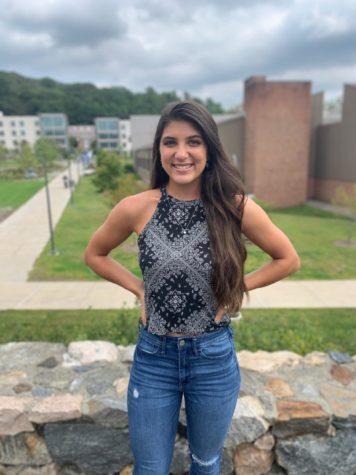 Christina Bubba, Editor-in-Chief
I am a senior Digital Journalism major with a minor in Public Relations. On campus, I am Editor-in-Chief of the Pace Chronicle, captain of the Cheerleading...